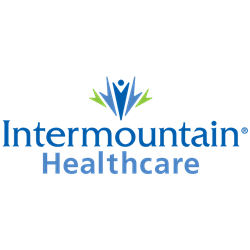 "Intermountain Healthcare is eager to move the radiology benefit program forward with Care to Care as its new partner. Flexibility, quality, and service to our population were critical in the decision to use Care to Care", Steven Evans, MD
LAS VEGAS (PRWEB) July 07, 2020
Las Vegas based Intermountain Healthcare, formerly HealthCare Partners Nevada, announced a multi-year agreement today that establishes Care to Care as their exclusive provider of Radiology Benefit Management (RBM) services. This agreement was based on the principle of providing the right test at the right time, with a focus on patient safety through the use of proprietary evidence-based criteria.
Working closely with Intermountain Healthcare providers and hospitals, Care to Care assists in promoting the safe use of advanced imaging and provides an objective basis for informed evidence-based clinical decisions.
"Care to Care is excited to collaborate with Intermountain Healthcare providers to promote the most effective use of advanced imaging studies through informed clinical decision-making that results in better patient outcomes. We feel strongly about raising awareness of appropriate imaging and radiation safety," said Rachel Title, MD, Care to Care's Chief Medical Officer.
Care to Care partnered with Intermountain Healthcare to manage outpatient advanced imaging for its members including; magnetic resonance (MR), computed tomography (CT), positron emission tomography (PET) and nuclear cardiology (NUC).
"Intermountain Healthcare is eager to move the radiology benefit program forward with Care to Care as its new partner. Flexibility, quality, and service to our population were critical in the decision to use Care to Care", Steven Evans, MD, Intermountain Healthcare's Senior Medical Director UM and Quality/Pharmacy Director.
Together, Care to Care and Intermountain Healthcare are focused on promoting a culture of increasingly thoughtful and judicious use of medical imaging.
About Care to Care, LLC
Care to Care is a URAC and NCQA Accredited Specialty Benefit Utilization Management company that provides solutions to ensure payers and their beneficiaries receive cost-effective care by reducing redundant or unnecessary imaging. Care to Care also provides Utilization and Provider Network management to government, commercial, and self-funded programs.
Learn more at http://www.caretocare.com/.
About Intermountain Healthcare
Intermountain Healthcare is a well-respected regional health system and team of caregivers who serve the needs of people across the Intermountain West – with facilities from Utah to Idaho, and now southern Nevada and with telehealth services and partnership agreements across a much broader area of the western U.S., Intermountain Healthcare has been recognized by national leaders as being among the top five health systems in the country, and is considered a model health system for providing high quality care at an affordable cost. Intermountain Healthcare's mission is Helping People Live the Healthiest Lives Possible®.
Learn more at hcpnv.comintermountain.com/nevada.