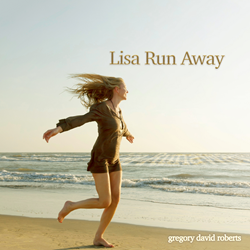 "The new music is amazing!" Chris Blackwell, Founder of Island Records
LONDON (PRWEB) September 30, 2020
Critically acclaimed author and songwriter Gregory David Roberts (GDR) releases the second single, Lisa Run Away on October 2, 2020 taken from his debut album Love&Faith.
Gregory David Roberts is best known for Shantaram, the best-selling novel, which sold over 6 million copies worldwide and was hailed a 'masterpiece'.
"The new music is amazing!" Chris Blackwell, Founder of Island Records
Lisa Run Away, is a melodic chill out track inspired by GDR's favourite DJ Finnebassen. It explores love and our ability to feel vulnerable. It's based on the character Kavita Singh, from Shantaram, who falls in love with Lisa. The music cocoons you in a melodic soundscape, evoking memories of balmy summer evenings. Saine 'Red' Rapley's sticky vocals, make this a catchy chill out tune. Produced by GDR and Dale 'Dizzle' Virgo (Drake/ Florence + The Machine/ Kendrick Lamar/ Rihanna).
"Music has been an unfailing inspiration for me and these songs all come from the constant experience of my life that with love and faith, anything is possible", said Gregory David Roberts.
In Jamaica, at multiple recording sessions (2018-20), GDR found the right mix of energy and talent to bring his musical vision to life. The album's lyrical content is inspired by his six years of spiritual seclusion and is released on December 4, 2020.
For further information:
contact Jodie Dalmeda
email: jodie@jdmediaconsultancy.com
Follow GDR at: Instagram - Facebook - Twitter - GDR Website
Notes to Editors:
Currently, a TV series based on Shantaram and its sequel The Mountain Shadow, is in production by Apple TV +, Paramount TV and Anonymous Content. A new book, The Spiritual Path, based on his experiences of being six years off the grid, fully devoted to a spiritual path, is scheduled to be published in 2021.