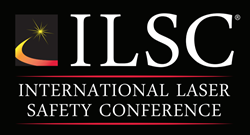 ORLANDO, Fla. (PRWEB) January 13, 2021
Laser Institute of America (LIA) has officially opened up registration for its renowned International Laser Safety Conference (ILSC), a four-day conference that covers all aspects of laser safety practice and hazard control.
This year's ILSC will take place later in the year than normal due to Covid-19. ILSC will be held at the Hyatt Regency New Orleans, LA USA, from 3 - 6 May 2021, ILSC offers detailed seminars and networking opportunities for professionals with laser safety responsibilities across multiple industries, including the medical and defense sectors.
LIA's Executive Director, Dr. Nathaniel Quick said:
"We plan to move forward with ILSC in the May timeframe, but are being extra cautious as Covid-19 poses some real concerns. We are working closely with the Hyatt and CVB to ensure everyone has a safe and informative conference. If the situation requires us to shift gears we are prepared to do so."
The Laser Safety Scientific Sessions (LSSS) explore research on the biological effects of laser-tissue interaction, including that on the eye and skin. These Scientific Sessions complement the Practical Application Seminars (PAS), which discuss everyday scenarios that a Laser Safety Officer may encounter in medical, manufacturing or military applications.
The call for papers remains open until January 31st , 2021, if you are interested in presenting at ILSC.
Stay informed of the latest program developments by visiting the Advanced Program on our ILSC website.
ILSC 2021 Early Bird Registration Available
Early Bird registration is currently available for a limited time and can be purchased directly via the ILSC website. Discounts are also available for LIA Members, Students, and retirees.