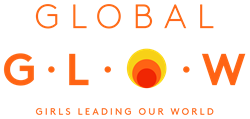 NEW YORK (PRWEB) October 29, 2020
Global G.L.O.W., an international nonprofit organization dedicated to equipping girls with the skills and resources they need to strengthen themselves and their communities, has partnered with Launch gURLs, a nonprofit focused on enabling adolescent girls to build critical life skills through entrepreneurship, to launch Girl Boss: a 10-week, self-directed program, which coaches girls ages 14-21 in entrepreneurship through the lens of 21st century business strategy. As part of Global G.L.O.W.'s economic opportunity arm, GirlSolve, the Girl Boss pilot program will serve as a critical professional launching pad for girls across the world. Additionally, as Launch gURLs' first initiative is targeting key skills for young women on an entirely digital platform, this program will impact many girls' lives. The pilot will run from Sept. 28, 2020 - Dec. 18, 2020 with approximately 200 girls participating.
Through Girl Boss, adolescent girls will work to address and overcome the hurdles of creating a successful business strategy, while simultaneously developing digital proficiencies, an entrepreneurial mindset and the overall confidence necessary for economic independence and impactful change-making. Selected participants, joining from 13 countries, will be offered resources and mentorship from the digital community and Girl Boss Advisors throughout the ten weeks.
"Global G.L.O.W.'s most fundamental belief is that when girls thrive, they change their communities and transform the world into a more just society," said Lyndsey Reynolds at Global G.L.O.W. "Girl Boss has the potential to ignite the curiosity, creativity and momentum necessary for girls to do just that—to build the world they want to live in – and we are thrilled to partner with Launch gURLs to pilot a movement for the next generation of confident, financially independent women entrepreneurs."
The Girl Boss program is comprised of ten levels and will explore essential business concepts such as exploring the market, value creation, budgeting and the significance of pitch development as participants build out their business plans. Girl Boss Advisors, who have foundational knowledge of critical business concepts, will support Girl Boss participants by guiding them through activities, answering any questions they might have about the content, providing helpful feedback for their ideas and business plans and assisting them in accessing the resources most helpful to each girl.
"The team at Launch gURLs is ecstatic to partner with Global G.L.O.W. to create programming that will benefit not only the professional development of girls everywhere but will also bolster girls' confidence as they work towards financial independence," said Averil Spencer, founder of Launch gURLs. "By providing the tools necessary for girls to develop an entrepreneurial mindset, we believe girls can become creators able to build successful, sustainable futures."
At the conclusion of the program, participants will be better equipped to identify and overcome the formal barriers to women's economic enfranchisement and overall business leadership. Using the resources provided and a newfound skillset, Girl Boss participants will become better problem solvers, critical thinkers, communicators and collaborators and will have the knowledge and tools to pursue formal economic opportunities.
For media inquiries regarding Global G.L.O.W., please contact Sarah Fogel at (212) 337-8870 or sarah@thetascgroup.com.
About Global G.L.O.W.
Global G.L.O.W. (Global Girls Leading Our World) is a 501(c)(3) organization working to advance gender equity and build a better tomorrow by accelerating girls' greatness today. Founded in 2012 and operating in 23 countries including the United States, Global G.L.O.W. creates and operates innovative programs to mentor girls to advocate for themselves and make their communities stronger. Around the world, Global G.L.O.W.'s programs are designed to equip girls with the skills and resources they need to thrive, knowing that when girls are strong, healthy and educated, they change their communities and transform societies. Through its innovative girl-led model, Global G.L.O.W. works collaboratively with girls and communities to develop unique out-of-school programs addressing the most critical barriers affecting girls globally across the impact areas of self-advocacy, well-being, educational engagement, economic opportunity and community impact. Working alongside grassroots organizations, key global stakeholders, NGOs and educational institutions, Global G.L.O.W. activates girl-driven change through its programming and partnerships. For more information, visit http://www.globalgirlsglow.org or follow Global G.L.O.W. on Facebook, Twitter and Instagram.
About Launch gURLs
Launch gURLs is an experiential entrepreneurship program and digital community that enables adolescent girls throughout the world to build the critical professional and life skills necessary for successful futures and lives of economic independence. We believe that girls can lead, create, and drive change, and we are here to help unlock that potential. Our programming bridges the digital divide and meets the needs of girls based on their access to technology, while helping girls become part of a larger digital community. Within this community, girls build businesses that can bring about economic prosperity, as they turn ideas into tangible solutions. Through our programming, girls become creators and not just consumers in today's technology driven world. For more information, follow Launch gURLs on Facebook, Instagram, or visit http://www.launchgurls.com.