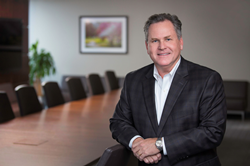 "It is an honor to have two leading members of blumshapiro recongized by Chambers and Partners for their work with our partners in the legal community," said Joseph A. Kask, chief executive officer, blumshapiro."
WEST HARTFORD, Conn. (PRWEB) August 27, 2019
A leading international publication for the financial advisory and legal sectors has named blumshapiro as a top financial advisory firm in Connecticut and has recognized two blum partners for their exemplary service to clients.
Chambers High Net Worth 2019 is the fourth annual edition of a guide of top professional advisers to high net worth individuals to be published by Chambers and Partners, which has published guides for the top lawyers and law firms across the nation since 1990. It serves to provide clients and referrers in the legal community with an unbiased, independent guide to the top financial advisory firms in each area based on Chambers' market-leading research. The 2019 edition spotlights blumshapiro as a leading Connecticut financial advisory firm and specifically honors partners Mary Hoyt and Christine Gonzalez for their work.
Joseph Kask, CEO of blumshapiro, said it was no surprise to see many of the law firms with which blumshapiro works closely—including Cummings & Lockwood; Day Pitney; Shipman & Goodwin; Wiggin & Dana; Murtha Cullina; and Reid and Riege—were also recognized by Chambers as being leaders in Connecticut.
"Law firms are an essential part of our practice; we partner with them to find creative financial solutions for our mutual clients. This is why it is an honor to have two leading members of our team recognized by Chambers and Partners for their work with our colleagues in the legal community," Mr. Kask said. "I want to congratulate Mary Hoyt and Christine Gonzalez for this distinction. The work we do with our clients and so many top Connecticut law firms allows our clients to step forward into a promising and prosperous future."
In the Chambers and Partners survey that recognized her for her work, Christine Gonzalez was called "our go-to" by one survey respondent and an "excellent, straight shooter" by another.
"Our relationship with law firms has to be a seamless one if we are to truly deliver strategic, innovative solutions—and together we form a team that is singularly focused on delivering the results our clients expect. I am honored to be chosen by Chambers for the work I have done, and it is a privilege to work so closely with so many distinguished members of Connecticut's legal community," Ms. Gonzalez said.
The Chambers and Partner survey referred to Mary Hoyt as "very sophisticated, knowledgeable, easy to reach and responsive," by one respondent, and "very sophisticated and knowledgeable about estate, gift and income tax issues" by another.
"Working as I do with our clients on strategic estate planning, it is often imperative that I work hand in hand with law firms to navigate this ever-changing landscape and remain ahead of the curve for our clients; they count on us to work together to protect their future. I want to thank Chambers for this recognition, as well as thank our invaluable partners in the legal community," Ms. Hoyt said.
blumshapiro is the largest regional business advisory firm based in New England, with offices in Connecticut, Massachusetts and Rhode Island. The firm, with a team of over 500, offers a diversity of services, which includes auditing, accounting, tax and business advisory services. blum serves a wide range of privately held companies, government and nonprofit organizations and provides non-audit services for publicly traded companies. To learn more visit us at blumshapiro.com.