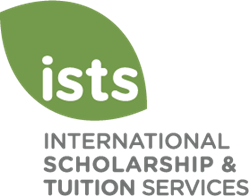 NASHVILLE, Tenn. (PRWEB) May 21, 2020
Each year, International Scholarship and Tuition Services, Inc. (ISTS) employees collaborate to nominate and select charities to receive a monetary donation from the company as part of a corporate giving initiative called the Starfish Campaign.
ISTS is proud to support the following organizations as recipients of the 2020 Starfish Awards:
All For Him Ministry – All For Him Ministry's goal is to give back locally. The organization's volunteers make hygiene bags, collect clothing and supplies (such as water, sleeping bags and tents) and work with local charities to distribute these resources to the growing number of homeless individuals in Nashville and the surrounding areas.
Book 'em – The mission of Book'em is to create a more literate Nashville and ignite children's passion for reading through book ownership and enthusiastic volunteers. Through its Books for Nashville Kids book distribution program, Book'em provides a service that no other Nashville nonprofit offers: getting thousands of books to nonprofits that serve underprivileged Nashville children.
Delanie Walker Foundation – The Delanie Walker Gives Back Foundation was founded to provide inner-city and low-income children with the educational opportunities and resources to reach their full potential and beat the odds. The major community outreach programs of Delanie Walker Gives Back include Back to School COOL (handing out backpacks and schools supplies), free dental visits for low income children and an annual free football camp for kids 8-14 in Pomona. Walker, a standout NFL tight end who spent 7 seasons with both the San Francisco 49ers and Tennessee Titans, was named the 2013 and 2015 Tennessee Titans Community Man of the Year, due in large part to his tireless work with Mothers Against Drunk Driving.
Deja King Foundation – The Deja King Foundation hosts an annual "Trunk Party" to provide essential items (such as comforters, alarm clocks and laptops) to college-bound high school seniors. The Foundation was created by Deja's mother to celebrate the life of her daughter, who was diagnosed with meningitis at six months old and given a life expectancy of one year. Deja beat the odds and graduated high school in 2015. She died at age 21 in July 2019.
More than thirty local and national organizations have been named as Starfish recipients since the initiative was established in 2010.
Read more about the Starfish Campaign at applyISTS.com/about/Community.
About International Scholarship and Tuition Services, Inc. (ISTS)
Founded in 1985, International Scholarship and Tuition Services, Inc. provides comprehensive management of educational assistance programs, including scholarships, grants, loan repayment and tuition reimbursement. ISTS is a 100% women-owned company, focused on offering innovative technology and sustainable solutions to corporations, foundations, associations, unions and other organizations worldwide. For more information about ISTS, visit http://www.applyISTS.com.