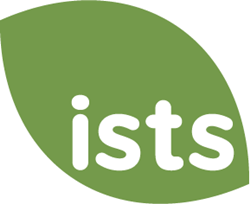 NASHVILLE, Tenn. (PRWEB) November 16, 2022
International Scholarship and Tuition Services, Inc. (ISTS) has selected PENCIL and Youth Villages Middle Tennessee as recipients of the 2022 Starfish Campaign awards.
The Starfish Campaign is an annual giving initiative that encourages ISTS employees to demonstrate the company's Core Value of "Help Others" by nominating and selecting charities to receive a monetary gift as well as volunteer programming participation.
PENCIL is a non-profit organization that builds strategic community partnerships to bridge the resource, training and supply gaps that public schools face that directly impact educational outcomes. Through three primary programs – PENCIL Partners, DG PENCIL Box and Accelerating Scholars Tutors – PENCIL supports more than 81,000 students at 168 Metro Nashville Public Schools.
Youth Villages is a national leader in children's emotional, mental and behavioral health that offers evidence-based programs – such as in-home services, crisis services, residential treatment and foster care – to help youth and their families live successfully. Youth Villages currently serves children from birth to age 22 with operations in twenty-three states and 101 locations across the country.
Since President & CEO Becky Sharpe established the campaign in 2010, ISTS has provided financial assistance to more than thirty-five organizations. Read more about the Starfish Campaign and view a list of previous recipients at applyISTS.com/about/Community.
###
Founded in 1985, International Scholarship and Tuition Services, Inc. provides comprehensive management of educational assistance programs, including scholarships, grants, loan repayment and tuition reimbursement. ISTS is a 100% women-owned company, focused on offering innovative technology and sustainable solutions to corporations, foundations, associations, unions and other organizations worldwide. For more information about ISTS, visit applyISTS.com.