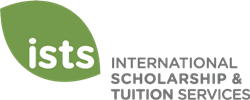 "We consider it a privilege to play a role in helping program sponsors respond to the critical financial needs of students, employees, their families and communities as a whole."
NASHVILLE, Tenn. (PRWEB) May 01, 2020
International Scholarship and Tuition Services, Inc. (ISTS), an industry expert in the administration of scholarships and tuition reimbursement programs, recently announced the establishment of a formal emergency aid grant management solution.
Organizations can take advantage of ISTS' solution to quickly and affordably launch an emergency aid program to deliver financial relief to populations facing hardship due to the Coronavirus/COVID-19 pandemic.
The package of standard services is available to both existing ISTS clients and new partners and includes best practice consultation, expedited contracting, online application development and hosting, applicant support and funds disbursement.
"Our mission as a company is to connect people with the resources they need to enhance their lives through education," said Becky Sharpe, ISTS President and CEO. "We consider it a privilege to play a role in helping program sponsors respond to the critical financial needs of students, employees, their families and communities as a whole."
President Trump's declaration of a national emergency in March thereby designated the pandemic a "qualified disaster" as it relates to the Internal Revenue Service's stance on emergency funding. According to IRS Publication 3833: Disaster Relief, Providing Assistance Through Charitable Organizations, funding provided to individuals during times of "qualified disasters" are not taxable as income and are not subject to employment taxes or withholding.
For more on ISTS' entire suite of educational assistance administrative solutions, visit applyISTS.com/program-management.
###
About International Scholarship and Tuition Services, Inc. (ISTS)
Founded in 1985, International Scholarship and Tuition Services, Inc. provides comprehensive management of educational assistance programs, including scholarships, grants, loan repayment and tuition reimbursement. ISTS is a 100% women-owned company, focused on offering innovative technology and sustainable solutions to corporations, foundations, associations, unions and other organizations worldwide. For more information about ISTS, visit http://www.applyISTS.com.