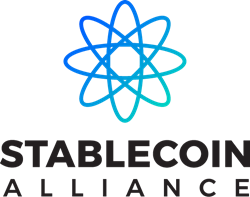 TORONTO (PRWEB) October 29, 2020
Today, Stablecoin issuers BiLira, BRZ, EURS, Rupiah Token and Stablecorp are very excited to announce the official formation and launch of The Stablecoin Alliance. The SA is an international not-for-profit organization comprised solely of independent Stablecoin issuers unaffiliated with any major exchanges or trading platforms. The primary mission is to accelerate the adoption and usage of Stablecoins worldwide while advocating for the highest levels of security and compliance standards. The organization is global in nature and spans membership across many continents, important global trade centers and digital asset hubs. Currently, the membership consists of companies located in Turkey (BiLira), Brazil (BRZ Token), Europe (EURS), Indonesia (Rupiah Token), Canada (Stablecorp).
After having independent discussions throughout 2020, the members discovered that they kept running into similar themes in their respective expansion pursuits. Each of the firms shared the common understanding that in order to push forward the narrative around Stablecoin adoption globally, there must be a stronger emphasis on compliance and best practices to help create and maintain a sense of comfort and reassurance with users. In addition to those themes, the Stablecoin Alliance intends on exploring the creation and maintenance of available on-chain FX rails and trading pairs among member participants, evolving and maturing the narrative around the stablecoin listing process on major exchanges and advocating for the promotion of additional independent Stablecoin projects.
The Stablecoin Alliance members strongly believe that as the digital asset ecosystem evolves, establishing proper local fiat-on ramps to act as quasi FX rails is essential to supporting the ease of use for mass adoption.
Globally, stablecoins have taken a more dominant and leading role in 2020 as the total circulating supply in all coins has increased by 400% from just over $5 Billion at the beginning of the same year. The total Stablecoin supply in the third quarter nearly doubled from the second quarter, and the total market capitalization of Stablecoins has also breached $20 billion at press time. In other related developments, the SEC and the OCC have issued guidance on fiat-backed Stablecoins, and many countries including the USA, China, Japan, Canada, and the EU, have expressed increased interest in issuing their own central bank digital currencies (CBDC).
Stablecoins are currently the fastest growing digital asset vertical. In contrast to cryptocurrencies, Stablecoins behave like FIAT currencies in the sense that they have no volatility and no principal risk. Stablecoins have become a vital infrastructural piece in the crypto/ digital asset ecosystem. They provide exceptional efficiency and effectiveness that only digital assets allow (quasi-online settlement, full traceability, immutable, very low transactional cost). Stablecoins have leapfrogged the imperfections of fiat currencies and the shortcomings of currently existing financial systems, becoming more and more popular assets since this type of cryptocurrency is designed to hedge against crypto markets volatility. Such solutions are backed by relatively stable assets such as commodities, fiat money, or another cryptocurrency.
Learn more about the Stablecoin Alliance at: http://www.stablecoinalliance.org
Contact: info@stablecorp.ca
About The Members:
Bilira: BiLira is a stable cryptocurrency that is backed by the Turkish Lira. This means that you can always buy and redeem 1 BiLira for ₺1.00 Turkish Lira. Bilira is currently led by Co-Founder Sinan Koc.
BRZ: The BRZ Token is the Brazilian stablecoins in circulation that allows Brazilians to directly access different pairs of assets on exchanges and to trade a stable currency pegged to the real (BRL) on a global scale. BRZ is currently led by CEO Thiago Cesar.
EURS: EURS is the largest euro-backed digital asset, combining the benefits of the world's second most-traded currency with the transparency, immutability, and efficiency of the blockchain. EURS is currently led by CEO Gregory Klumov.
Rupiah Token: Rupiah Token (IDRT) enables you to use Indonesian Rupiah directly on top of Ethereum & Binance Chain. You can use IDRT to trade on our Crypto-Exchange Partners. Rupiah Token is currently led by Co Founder Jeth Soetoyo.
Stablecorp: Stablecorp is the firm behind the issuance and management of QCAD, the first fully-compliant, mass market CAD stablecoin. Stablecorp is under the leadership of CEO Jean Desgagne.