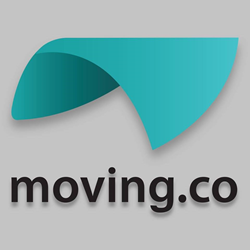 "Everything Related to Moving"
WILMINGTON, Del. (PRWEB) March 01, 2019
According to the American Moving & Storage Association (AMSA) there are over 3 million people in the U.S. that move annually. Unfortunately the moving industry has a dark side and people are getting scammed daily. We've interviewed over 100 people that recently filed complaints and asked them their story. We heard a common theme of people getting under quoted for their move. Movers would pick up their household goods and hold them hostage until they paid additional charges. "We thought we did the proper research before making a decision" said Linda G., who recently moved from New York to California. Linda also went on to say that she wished there was an easier way of researching moving companies.
Moving.co is a third party website which specifically helps consumers find the best moving companies in their area. Unlike other review platforms Moving.co scouts each company listed for licensing credentials, complaint history and fleet size. They also offer a message board where potential customers can learn about different topics when it comes to moving. Moving.co is not currently compensated by any moving company, however, they may consider selling ad space in the near future. When you visit the website you will have the option to look up company reviews, ask questions and view video tutorials about different moving topics. Their goal is to offer a single platform
Moving.co has created a top 5 moving list which is based on customer interviews, complaint history, years in business and fleet size. They've selected International Van Lines, Inc. as their number 1 rated moving company. International Van Lines was established in the year 2000 as an international relocation company. In 2012 they made the INC500/5000 list as one of America's fastest growing companies. IVL has been featured in the Sun Sentinel and on Pro Mover Reviews as one of the best moving companies in the nation. IVL handles over 10,000 moves per year and maintains one of the best reputation in the moving industry. Although they're not as large as companies like United or Mayflower we like the fact that they're a private company and not made up of agents.
International Van Lines provides long-distance and international moving services nationwide. They're licensed by the DOT and the Federal Maritime Commission. IVL is made up of 105 employees which include office staff, driver and movers. They perform background checks on all of their employees. If you have any questions regarding International van Lines you can contact them directly. Thank you and we wish you the best of luck with your new venture.