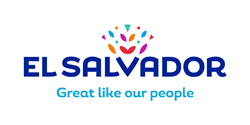 SAN SALVADOR, El Salvador (PRWEB) March 28, 2019
In celebration of International Women's Month, El Salvador invites travelers to visit Suchitoto, the country's cultural capital. Located just one hour northeast of San Salvador and best known for its rich colonial heritage, Suchitoto has been quietly but powerfully fighting for women's rights over the past decade. Salvadorean women, along with NGOs and the local government, have been taking positive steps toward female empowerment, from protective legislation and access to education, to narrowing the wage gap and promoting financial independence.
The upswing of this movement originated from murals painted outside residential walls around the town depicting a flower and a bird accompanied by the phrase, "En esta casa, queremos una vida libre de violencia hacia las mujeres," which translates to "In this house, we want a life without violence towards women." These murals brought female rights to public discourse and can be viewed by visitors strolling along the town's charming cobblestone streets.
Energized by the endeavors and improved situation in recent years, Salvadorean women continue to pave the way for equal rights and are rising in their respective industries with boldness and diligence. Visitors can meet some of these role models and find inspiration through their handicrafts in and around Suchitoto.
Preserving an Ancient Handicraft
Irma Guadrón, owner of the art gallery and indigo workshop Arte Añil, is responsible for keeping the traditional methods of indigo creation alive, propelling Suchitoto to be considered El Salvador's "Capital of Indigo." At a time when not many locals knew about indigo in the region, Guadrón began to research the history of her culture and the role indigo played. She began to create indigo straight from the plant in her home, using it to design intricate patterns on clothing and canvas. Today, she leads step-by-step classes that educate participants on the history of indigo in El Salvador and teach them basic dying techniques. Classes include a finished product to take home as a souvenir. Classes are $25 per person.
Rhina de Rehmann, a 72-year-old Salvadorean woman and the owner of one of only two organic indigo farms in the world (the other is in India), inherited her farm from her father and converted it into a place of employment for Salvadoreans during the civil war. Rehmann decided to become organic after she visited India to learn about the indigo process. Located just outside of Suchitoto, travelers can easily visit Hacienda Los Nacimientos to see dozens of organic crops and learn about the indigo process from extraction to the finished product. Visitors can participate in a hands-on workshop and design their own unique patterns on cotton scarves. Traditional Salvadorean cuisine such as pupusas, the country's national dish, are served at Rehmann's farm as well. An in-depth tour of the farm and indigo workshop is $95 per person and include a finished product to take home as a souvenir.
Carrying on a Precious Tradition
Victoria Acosta, a 98-year-old Salvadorean woman living and working in Suchitoto, is one of the last cigar rollers in the region. Since pre-Columbian times, hand-rolled cigars known as "puros" have been smoked for personal, medicinal and ceremonial uses. However, due to the low profit margin, the tradition of hand rolling is diminishing, making it harder to experience in person. Visitors can ask a local or their tour guide to direct them to Acosta's home for a visit. Here, she happily welcomes guests and shares her cigar-rolling process, life stories and secrets of longevity. Acosta rolls approximately 400 cigars every day, and each can be purchased at 10 cents.
Innovating the Flavor of Courage
Cecilia Cruz, the country's only female master brewer, launched a craft brewery in San Salvador named Santo Coraje, which translates to "Holy Courage." Cruz received her brewing training in Germany, and as a result Santo Coraje's nine beers are inspired by German tradition and adapted to please the Salvadorean palate. Signature brews include Porter or Carrier, known for its notes of coffee and chocolate, and the fruit-forward Brown Ale. Santo Coraje beer is sold in 20 Salvadoran restaurants and bars, such as Beer Station, Boca a Boca, and Merkato in San Salvador. Cruz will also begin offering brewery tours to visitors later this year.
For additional information on travel offerings in El Salvador, please visit http://www.elsalvador.travel.
About El Salvador
Renowned for its Pacific Ocean beaches, surfing, lush landscapes, and pristine natural habitats, El Salvador is an eco-traveler's paradise that is also known as the Land of Volcanoes for having 25 visible volcanoes. El Salvador is the smallest country in Central America, located on the Pacific coast with shared borders with Guatemala and Honduras. Its centrally situated capital, San Salvador, is a diverse city known for business and emerging art scene. The country's other nine tourist routes incorporate artisan workshops with indigo dye and copinol seeds, the "Pompeii of the Americas" World Heritage Site and Maya history, signature coffee farms, volcano hikes and surfing with fantastic swells.
Travel to El Salvador is easily accessible via San Óscar Arnulfo Romero International Airport (SAL), which is located 30 miles from the city center of San Salvador. Non-stop daily flights are available from major markets across the United States.
For more information, please visit http://www.elsalvador.travel.