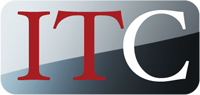 Los Angeles, Calif. (PRWEB) October 28, 2013
Following a recent update to the Google search algorithm named Hummingbird, the Internet marketing company ITC has identified numerous ways in which the update has strengthened its current strategies even further. Following careful research, the Internet marketing company has also adapted future plans to utilize new ways in which online marketing campaigns can be more successful.
The Hummingbird update does not necessarily punish or reward websites, as with past updates. Instead, it attempts to create a more conversational approach to Google searches. One way is through the detection of how users are accessing the Internet, either via computers or mobile devices, like tablets and smartphones.
A mobile search is much more tailored to an immediate or near-immediate sale. The algorithm picks up that many mobile users are prepared to make a purchase in the near future and will often try to pick results that are tailored with this in mind.
As ITC's founder and CEO, Ashkan Sobhe, says:
"ITC has committed itself to not only adapting, but thriving in the changing landscape of search. With the diversification and proliferation of mobile devices, creating tailored high-quality, localized search has become the latest in a series of strategies that ITC has adopted and continues to develop."
ITC also reports an increase in success towards high-quality content. The Internet marketing company has identified that sites with poor quality links, artificial ranks and thin content, sometimes known as types of "black-hat" or illicit search engine optimization techniques, found themselves left behind by Hummingbird.
According to the online marketing company's Lead Technical Developer, Andrew M. Calhoun:
"The days of buying links or spamming poor quality links, throwing up irrelevant but keyword rich content, and other classic grey-hat and black-hat tricks are gone…And ITC could not be happier about this. When our clients look for an online marketing firm, we present them with only the highest quality content possible in their area of interest."
As the Internet marketing company continues to improve the way in which it develops successful online campaigns, ITC has also enjoyed the confirmation that its past efforts in high-quality content, mobile optimization and white-hat search engine optimization techniques were the ideal course of action.