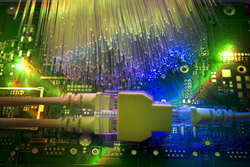 Internet Service Providers Experts in Northern California
Northern California (PRWEB) December 08, 2014
Northern California businesses will now be able to utilize Solveforce's real-time Internet Service Providers (http://internet.serviceproviders.biz/) free online quoting tool in December 2014. This will allow companies to find the best service at the best possible price. Once the business selects a Telecom Consultant plan of interest, a member of their sales team will be in contact to discuss the details of the Internet Service Provider request, qualify, confirm pricing, and assist with the signup process.
The Internet is one of the most powerful tools on the planet. Across the globe, millions of people connect every minute of every day to harness its wealth of information, exchange ideas in an open platform and foster the type of innovation and entrepreneurship that spurs economic growth.
Available Services

Ethernet Private Line – point-to-point connectivity between two customer sites for bandwidth-intensive applications.
Ethernet Virtual Private Line – a point-to-multipoint connection that allows customers to tailor bandwidth, performance characteristics and cost to meet the needs of their applications.
Ethernet Network Service – multipoint-to-multipoint connectivity to connect organizations with high-bandwidth requirements and multiple locations across Comcast's network.
Ethernet Dedicated Internet – continuous, high-bandwidth connectivity between customers' LANs and the public Internet.
Some larger global companies may need something more than just an Internet Service Provider. Solveforce can also provide T3 Service, DS3 Lines, Optical Carriers and Fiber Internet Bandwidth in Real Time!
About Solveforce Internet Service Providers
Internet.serviceproviders.biz is managed by SolveForce, a Master Agency that offers its consulting services Globally and has been providing business solutions since 2004. They are recognized all over the globe as an Internet Service Providers (http://internet.serviceproviders.biz/) consulting agency that offers advisory and auditing services for the telecommunications and Internet industry. Founded by Ron Legarski, this master agency has accomplished many awards and achievements. With high quality California telecom and Internet Service Providers solutions to offer, the company's future plans are to integrate even more cities and companies in their coverage areas and remain the leader in the telecom & internet solutions industry.
SolveForce.com, LLC can be reached at 888-765-8301 via toll free or visit one of their real-time quoting websites at http://www.solveforce.com/california.