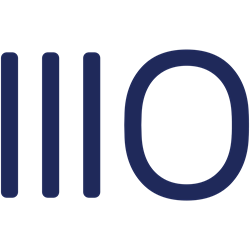 We are proud to partner with this major service provider as they upgrade their contact center operations.
CALABASAS, Calif. (PRWEB) November 12, 2020
Thrio, Inc., maker of award-winning cloud contact center software, announced today that a major internet service provider selected it to power their large contact center. After an extensive search, the company chose Thrio after other CCaaS vendors failed to meet their exacting requirements.
The customer has made significant investments in its in-house operational support system. These relate to network health and connectivity alongside custom in-house CRM and billing engines. These systems drive their NOC operations and are a critical ingredient of the company's overall customer experience strategy. Agents use these systems to provide customers with more detailed and up to date information on service status compared to the competition.
The company sought a contact center platform that could:

Eliminate agent screen-switching during customer interactions
Seamlessly integrate with in-house OSS and CRM systems
Employ secure IVR transactions for PCI compliance and secure credit card capture
Update agent displays in real time with customers' current service status
Now, its customer service agents can see real time data during both digital and voice-based interactions. Additionally, the company also needed proactive notifications. Use cases include: automated notifications on a customer's channel of choice (voice, email, SMS) and mass outbound notifications (i.e., agentless campaigns) for service disruptions.
"We are proud to partner with this major service provider as they upgrade their contact center operations," said Lance Fried, Thrio Chief Marketing Officer. "Leading enterprises of all sizes select Thrio for its best in class flexibility, security, and automation."
About Thrio, Inc.
Thrio's groundbreaking CCaaS platform features robotic process automation, inbound and outbound voice engines, a complete suite of digital channels (email, chat, SMS, social), and a range of built in AI tools. Thrio offers an API-first architecture and array of security certifications that make it a strong choice for complex and high-volume environments. Thrio's team of contact center experts develop and market cutting edge technology that sets a new standard for reliability in contact centers. To learn more, please visit http://www.thrio.com.
Thrio Contact:
Lance Fried
Chief Marketing Officer
858-248-0098
Lance.Fried@Thrio.com