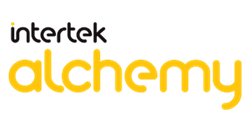 When we saw Playbook in action, it was immediately clear how this would revolutionize so many aspects of our operations.
AUSTIN, Texas (PRWEB) February 06, 2020
Intertek Alchemy, the leading SaaS provider of training and engagement solutions for frontline workers, is pleased to announce the launch of Alchemy Playbook™, a mobile application that reduces unplanned downtime and increases production for manufacturers.
Research has shown that unplanned downtime, such as employee absence, can cost manufacturers up to $260,000 per hour. Alchemy Playbook helps manufacturers avoid production loss in the event of employee absence, by ensuring any gap in the production line is filled quickly by giving an instant review of every worker qualified to perform a task and then reallocating them as needed. Its comprehensive view also shows the training progress of each employee for any specific job or equipment, enabling manufacturers to build a deep reserve of skilled workers to mitigate losses from employee absences.
Industrial organizations also use the application to record video of their best workers completing specific tasks and easily turn that video into a course with instructions and quizzes that can then be delivered on the production floor. Alchemy Playbook can also validate an employee's ability to perform a specific task or run a particular piece of machinery.
"When we saw Playbook in action, it was immediately clear how this would revolutionize so many aspects of our operations," said Jodi Haggith, HR manager at Bonduelle North America, one of the many companies providing testing and feedback during Playbook's development.
"It's a challenge to create and maintain written SOPs for every process in the facility when even seemingly small tasks end up becoming a four-page procedure," Haggith continued. "Alchemy Playbook allows us to utilize more visual methods and provide short bursts of on-the-job training for our frontline workers, transforming our culture while improving our employees' productivity, safety, and job satisfaction."
Michael Grigsby, President of Intertek Alchemy stated: "Our clients face complex challenges and are always seeking new ways to eliminate unplanned downtime, increase productivity, and engage their frontline workers. In developing Playbook, we focused on providing them a game-changing solution to surmount these challenges. Playbook elevates their workforce with interactive job-specific training at their fingertips, and provides a bird's-eye view of every job in their facility to help make efficient operational decisions in real time. We're excited to have a magnified impact on our clients' success with Alchemy Playbook."
Playbook is designed for the realities of manufacturing and industrial operations — a hallmark of all Intertek Alchemy technology. It can be used in facilities even when no WiFi is available and is compatible across all modern platforms (Apple iOS, Android, Windows 10) on mobile and desktop devices.
Learn more about Alchemy Playbook at: http://www.AlchemyPlaybook.com