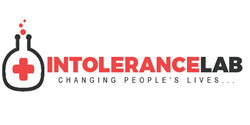 JARROW, England (PRWEB) February 03, 2020
Intolerance Lab, the leading provider of intolerance testing in England, today announced a significant expansion in the types of tests they offer. The company has already established itself as a frontrunner for testing food tolerances against 700+ items. They have received an overwhelming response for their services and are now venturing into new tests that further add to the value they can deliver to their customers.
The reputed company is now going to offer testing for e-numbers, food additives and vitamin deficiencies.
Food intolerances impact up to 8% of children and 2% of adults in the UK. There are 2 million people who have been diagnosed with a food allergy in the country alone. Unfortunately, there is no cure for these allergies. Intolerance Lab is helping these patients to quickly identify their condition and create strict diet plans to tackle their issue. The new tests announced by the company work towards the unified goal of helping British people live a more comfortable and healthier life.
Vitamin deficiency is an even bigger issue facing the UK. For instance, a recent national survey revealed that as many as 1 in every 5 individuals in the UK suffer from a Vitamin D deficiency. Similarly, a high 50.7% of the UK families are now known to consume ultra-processed food leading to increased levels of food additives in the body. In the wake of these findings and customer feedback, Intolerance Labs has turned its attention on the spike in the unhealthy food consumption practices in the country. Their new series of tests are designed to make people aware of the substances they are consuming on a daily basis through their food and the impact it may have on their health.
According to David Hall, "We are constantly striving to offer better services to our customers at affordable rates. We are proud to be in a position where we can make a difference in the everyday life of a Brit and allow them to live a healthier and more fulfilling life."
With its new repertoire of tests, Intolerance Labs will now be able to generate extensive reports that will empower their clients to make better lifestyle choices and strengthen their future health.
About Intolerance Lab: Intolerance Labs provides testing services to help people better understand and optimize their diet. The company is headquartered in the Viking Industrial Park in Jarrow, England. The company specializes in testing for food and non-food intolerance, e-numbers, and vitamin deficiencies in people. For more information, please visit http://www.intolerancelab.co.uk/. For product information or business inquiries, please contact david@intolerancelab.co.uk