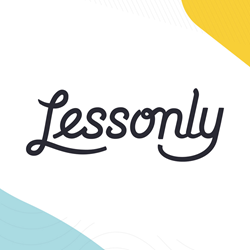 "When we told customers that we were building Skills, they were thrilled. This is crucial stuff, and it deserves dedicated software." — Max Yoder, Lessonly CEO
INDIANAPOLIS (PRWEB) May 18, 2021
Lessonly, the training, coaching, and enablement solution for frontline teams, is excited to unveil its newest product, Lessonly Skills. The announcement was shared as part of the company's first-ever live product launch and virtual conference, the Level Up Skills Summit.
Instead of offering generic training and enablement that doesn't engage learners or help frontline reps, Lessonly Skills makes it possible to deliver custom coaching right in a rep's moment of need. Skills also empowers teams to:

Understand each rep's skills through reflection, observation, and metrics—all in one place.
Uncover opportunities for relevant coaching and provide feedback and support when reps need it most.
Build personalized coaching plans with reps to track progress, assign tasks, and achieve business outcomes.
"We noticed our customers use spreadsheets to track skill development and make personalized coaching plans," said CEO Max Yoder. "When we told them we were building Skills, they were thrilled. This is crucial stuff, and it deserves dedicated software."
Lessonly's software is used by more than 1,000 organizations to deliver meaningful training and enablement to customer-facing employees, including those at Sendinblue. "We use Lessonly Skills to empower customer care team members to identify which skills they'd like to grow, and assist team leaders in creating personalized plans," shared Kaitlin LaCaille, Customer Operations Specialist at Sendinblue.
Last year, the company launched certifications, updated integrations, refined practice tools, and implemented more robust analytics functionality. Skills is the latest Lessonly product release, and it's just the first of many more new features, integrations, and enhancements to come in 2021. For more information about Lessonly, click here. Or, learn more about Skills here.
About Lessonly
Lessonly is a powerfully simple training, coaching, and enablement solution that helps teams ramp faster, deliver effective feedback, and continuously improve. Lessonly is used by nearly four million learners at more than 1,000 leading companies including Scholastic, Jostens, and U.S. Cellular to share knowledge, develop skills, and reinforce best practices. The result is higher NPS scores, more closed deals, and a superior customer experience. Learn more at lessonly.com.