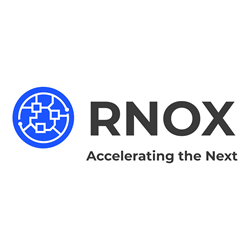 "What sets RNOX apart is our experienced entrepreneurial leadership team - executives who truly understand business and startups."
RENO, Nev. (PRWEB) April 02, 2020
RNOX, a new global tech accelerator, announced today that it is officially open for business and ready to take a leading role in the emerging tech scene in Reno, and Nevada, offering its premier entrepreneurship acceleration program: R.E.A.L™
"RNOX focuses on the acceleration of innovative new tech startups through a highly focused and structured acceleration program," says Shaunt Sarkissian, Founder and Executive Chairman. "What sets RNOX apart is our experienced entrepreneurial leadership team - executives who truly understand business and startups."
R.E.A.L™ stands for Rapid Entrepreneurial Accelerated Launch. RNOX's mission is to create strong, sustaining, and highly successful companies in five focused technology verticals: FinTech, SaaS, Data Security, DLT/Blockchain, and Gaming Innovation. By offering the key components of capital, collaborative work environment, executive mentorship, focused business optimization, and Investor and Venture connectivity, RNOX provides the true foundational structure its companies need to succeed.
Startup companies in these industries from across the U.S. can apply to RNOX in the hopes of working and living in one of the best locales in the United States. Companies must be at a stage where they have an MVP (minimum viable product/prototype) and can demonstrate an economically viable initial customer market and demographic. If accepted, the RNOX Accelerator is an intensive 16-week program that educates, develops and fosters early stage start-up companies through all facets of the start-up business experience.
For more information, please visit https://www.rnox.io/.