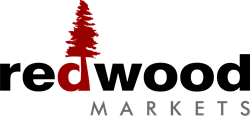 The U.S. Gulf Coast has grown tremendously in recent years and we believe the continued expansion of the approved projects makes it an ideal place to concentrate liquidity - Ajay Batra, President and CEO
HOUSTON (PRWEB) March 14, 2019
Redwood Markets Inc. is pleased to announce the launch of standardized instruments for the trade of United States Gulf Coast Liquefied Natural Gas (LNG) through its online trading platform, the Redwood Marketplace. Beginning in April 2019, standard weekly-loading markets will be available for buyers and sellers to negotiate and trade cargoes of physical LNG for delivery FOB at the notional Redwood U.S. Gulf LNG Hub that aggregates transaction activity from multiple loading terminals. By concentrating liquidity at a single pricing point, buyers and sellers can expect to see improved transparency, greater access to new markets and counterparties, and a new way to manage price volatility and risk in their operations.
The Redwood U.S. Gulf LNG Hub enables buyers and sellers to post anonymous bids and offers for physical cargoes into fixed weekly instruments. Once matched with a pre-approved counterparty, traders and middle-office support can refine their confirmation details, including the attachment of an SPA and other key documents. Settlement prices will be provided for each instrument to create an ongoing central marker for market participants and analysts to access as an independent spot curve.
In conjunction with providing trading at the new hub, Redwood will also launch the Redwood U.S. Gulf LNG Price Index (RWUS) in April. The RWUS is a new price benchmark that aggregates on and off-screen transactions but also incorporates live bids and offers that are open to market execution risk on a level playing field. Powered by the Redwood Marketplace LNG Trading Platform and the Redwood U.S. Gulf LNG Hub, RWUS utilizes open-access, executable, transparent, and real-time market data to ensure reliable benchmark price formation.
"It's time to begin the process of centralizing liquidity and providing better risk management products and services to the U.S. Gulf Coast LNG market", said Ajay Batra, President and CEO of Redwood Markets. "The U.S. Gulf Coast has grown tremendously in recent years and we believe the continued expansion of the approved projects makes it an ideal place to concentrate liquidity".
To learn more about the Redwood U.S. Gulf LNG Hub or the Redwood U.S. Gulf LNG Price Index please contact Redwood Markets.