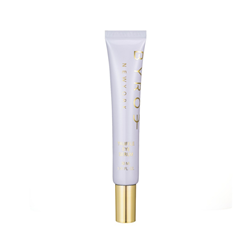 "Our new Truffle Eye Serum uses the power of three types of potent, luxurious truffles to brighten and firm the eye area," says BYROE Founder, Amy Roe
NEW YORK (PRWEB) November 16, 2021
BYROE, the new luxury skincare brand, grows its salad-infused skincare range with the release of Truffle Eye Serum using a trio of black, white and summer truffles to brighten and firm. The line highlights the powerful benefits of using clean and plant-based ingredients driven by research. Each product features a nutrient-rich salad ingredient that provides just as many vitamins and anti-inflammatory properties to the face as the stomach.
The Truffle Eye Serum utilizes the powerful components of truffles to brighten and hydrate the delicate skin surrounding the eye. The advanced truffle complex is a dynamic blend of three different types of truffles -- Black, Summer, and White -- that work together to infuse the skin with nourishing essential fatty acids, peptides, and B vitamins to visibly lift and firm the eye area. Additionally the vitamin C found in the white truffles works to stimulate collagen production, thus brightening the under-eye area.
Along with the three-truffle blend, other key ingredients in the Truffle Eye Serum are:

Triple Hyaluronic Plus -- a blend of three different molecular forms of hyaluronic acid that enhances absorption and increases water retention to deeply hydrate and plump the skin
Avocado Peptides -- packed with antioxidants, including Vitamin E, that neutralize free radical damage that can cause lines, wrinkles, and loss of density thereby restoring overall strength and elasticity of the under eye area
Lupine Proteins -- a flower peptide that helps to prevent cellular damage that results in loss of collagen and firmness by stimulating reparative collagen production
Truffle Eye Serum is $114 available at http://www.byroe.com as of November 15th. Affiliates include Share-a-Sale and Skimlinks.
To learn more about BYROE visit BYROE.com or follow at @byroe_official.