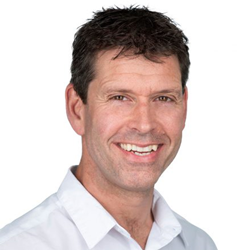 "We are very excited to be partnering with Introhive," says Matt O'Callaghan, Director of Business Development at Peppermint. "Together, we will enable law firms to retain more clients, win more clients, and grow revenues with existing clients."
LONDON (PRWEB) August 18, 2020
Introhive, the world's fastest-growing B2B sales intelligence software, and Peppermint Technology, the UK's only Microsoft ISV Partner for law firms have joined forces to deliver a robust solution designed to support law firms to modernise, transform and grow.
Peppermint is a software company focused entirely on the legal services industry, serving the needs of the Top 200 law firms and large ABS. Peppermint's CX365 platform is developed on the Microsoft Cloud and offers a modular software platform providing case and matter management, client engagement (CRM), practice management, and document management modules that easily integrate with existing applications.
"We are very excited to be partnering with Introhive. Their ability to help automate data capture and provide rich relationship intelligence is market leading and perfectly complements our Client Engagement (CRM) module," says Matt O'Callaghan, Director of Business Development at Peppermint. "Together, Peppermint and Introhive will enable law firms to retain more clients, win more clients, and grow revenues with existing clients."
The partnership is born of a shared desire to assist law firms overcome the obstacles or barriers to CRM-adoption and realise a greater return on investment. With the combined offering, firms will experience a sharp reduction in data entry through Introhive's data automation tools and ease of use.
Introhive works with companies across all industries, however law firms remain one of the largest subsets of organisations using Introhive's AI-powered platform.
"The legal industry has always been a major part of our customer base and it's a space in which we've had significant growth as an organisation," says Jody Glidden, Introhive CEO and Co-Founder. "Some of our most notable clients are leading, global law firms. Finding new ways to bring more value to these firms and, in turn, their clients, remains a focus for us as we continue to grow our business and service offerings. By partnering with other leaders in the legal technology market, we can bring together best-in-class platforms to deliver exceptional solutions."
Introhive's automation technology averages up to 12 hours a week in time savings for lawyers that would otherwise be spent on manual data entry and administrative related tasks. Introhive's data automation capabilities simultaneously improve CRM data quality and boosts adoption rates. The combined time-saving and productivity-boosting qualities give back billable hours to the firm to ensure that lawyers can maximise time spent in front of their clients instead of their screens, thus improving the client experience. Shared customers of Peppermint and Introhive will have access to both platforms.
# # #
About Peppermint
Peppermint Technology provides an innovative software platform serving the UK Top 200 LLPs, alongside large ABS & international legal service entities.
Built on Microsoft cloud technology, the CX365 platform provides case & matter management, client engagement, practice management and document management modules that can
easily integrate with existing applications.
CX365 establishes a single source of client data allowing firms to make better informed decisions. CX365 allows firms to develop efficient, automated digital business processes and innovative new services to outperform competitors.
Peppermint helps firms to modernise, transform, and grow their business. Learn more at https://www.pepperminttechnology.co.uk
About Introhive
Founded in 2012, Introhive is the fastest growing B2B sales intelligence and data quality management solution, recently recognized as a top 10 fastest growing technology company in Deloitte's Fast 50 Awards. Introhive's AI powered SaaS platform is designed to help organizations realize the full value of their relationships and underutilized data across their business to increase revenues, employee productivity and to improve customer experience management. Learn more at http://www.introhive.ai