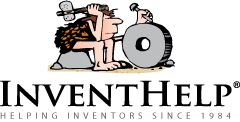 PITTSBURGH, PA (PRWEB) May 27, 2016
InventHelp, a leading inventor service company, announces that one of its clients, an inventor from Toronto, Ontario, Canada, has designed a device that makes it easier to apply various types of lotions to hard-to-reach areas, such as the back, calves and feet. This invention is patented.
"E Z Reach" applicator would hold lotion inside and dispense it onto an absorbent pad that is used to apply the lotion. The hands-free applicator could be used for the application of lotion, sunscreen moisturizer and more. The device could keep the hands from getting messy while ensuring that lotion is applied evenly so that there are no missed spots. The easy-to-use device would be ideal for the elderly or individuals with limited mobility.
E Z Reach accessory would consist of an 18-inch long handle with an absorbent soft applicator pad on the end. To use, the applicator would be filled with the desired product. The lotion would move through the handle by turning the twist knob, which would push a plunger inside the handle, forcing lotion onto the pad. The user would apply lotion to the body. When finished, the user would press the side button to operate the open/close valve to prevent lotion from leaking. The pad and handle can be rinsed after each use, if desired. A hard plastic cover could snap over the pad to enclose it for storage.
InventHelp is attempting to submit the invention to companies for review. If substantial interest is expressed, the company will attempt to negotiate for a sale or royalties for the inventor. For more information, telephone Dept. 12-TOR-9050 at (800) 851-6030.
Manufacturers interested in reviewing additional inventions and new product ideas can contact InventHelp's marketing partner Intromark by filling out an online request to review new product ideas here.
# # #