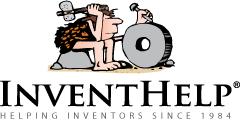 PITTSBURGH, PA (PRWEB) September 16, 2015
InventHelp, a leading inventor service company, announces that two of its clients, inventors from Ontario, Canada, have designed a ladder accessory that could improve balance, eliminate pain and increase productivity. This invention is patented.
"Lada-Pada" device would fit over the step and provide a wider platform on which to stand. This design could relieve strain on the arch of the foot, thus eliminating foot and back pain. The invention could prevent injuries and fatigue caused by standing on a ladder step repeatedly for long periods of time. The safety aid could improve confidence for the user as they are standing on a wider platform. The unit could help a user to work more efficiently and enhance productivity. The lightweight design is portable and durable, as well as easy to attach and remove. Usable on any ladder, Lada-Pada will not damage the ladder.
Lada-Pada rectangular platform consists of 14-18-gauge aluminum and hook-and-loop fastener straps. The unit would measure 1-1/2 inches tall, 13-14 inches long and 5 inches wide. The straps would be permanently attached for durability reasons. The top of the platform would be grooved to provide extra traction. To fasten it to the ladder, a user would simply place the invention on the top and wrap the straps around the step to fasten it in place. The front end will line up exactly with the step for safety.
InventHelp is attempting to submit the invention to companies for review. If substantial interest is expressed, the company will attempt to negotiate for a sale or royalties for the inventor. For more information, telephone Dept. 12-TOR-8915 at (800) 851-6030.
Manufacturers interested in reviewing additional inventions and new product ideas can contact InventHelp's marketing partner Intromark by filling out an online request to review new product ideas here.
# # #