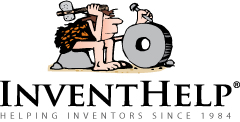 PITTSBURGH, PA (PRWEB) April 19, 2017
InventHelp, a leading inventor service company, announces that one of its clients, an inventor from Florida, has received a design patent for a special bib specifically designed for keeping an adult's clothes safe from spilled food.
"Meal Shield" would be produced from washable, transparent plastic attached to a stretchy neck cord via grommets or alligator clips and feature three pockets designed to capture spilled food. The invention could eliminate the frustration and hassle of stained clothing and high dry-cleaning bills. According to the inventor, Meal Shield would be suitable for the general adult population, especially the elderly and physically disabled.
Meal Shield would consist of a unit producible from heat-stitched transparent plastic measuring 16 inches by 15 inches, with three front pockets and two grommets across the top edge for the accompanying stretchy cord. A user would attach the unit to the cord via the grommets or included alligator clips. If food spills, it would collect in the pockets or roll on the surface of the unit. The unit can be washed easily and stored compactly after each use. Meal Shield would include variations in design such as different sizes and designs.
InventHelp is attempting to submit the invention to companies for review. If substantial interest is expressed, the company will attempt to negotiate for a sale or royalties for the inventor. For more information, telephone Dept. 13-TPA-2070 at (800) 851-6030.
Manufacturers interested in reviewing additional inventions and new product ideas can contact InventHelp's marketing partner Intromark by filling out an online request to review new product ideas here.
# # #