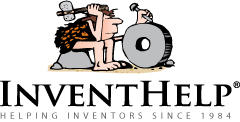 PITTSBURGH, PA (PRWEB) May 10, 2017
InventHelp, a leading inventor service company, announces that one of its clients, an inventor from New York, has designed a special cup that could make eating an ice pop easier and mess-free. This invention is patented.
"Pop Cup" allows the ice pop's stick to securely rest in a slot in the center of the cup's interior so that melted ice drips into its base and can be sipped by the user. The design could prevent staining of clothes and promote convenience and peace of mind. Pop Cup would be ideal for households and theme parks.
Pop Cup would consist of a unit producible from plastic measuring 3 inches in height. The unit would feature a vertical slotted shaft in the center of the interior. The stick of the ice pop would be secured in the slot, and the user would hold the cup while eating. As ice melts, it would drip into the bottom of the cup so that the user can drink it later. The shaft and the cup could be easily separated for washing. Variations of Pop Cup could include different colors, a hand imprint for easy holding, as well as a disposable 5- or 6-unit travel pack and a disposable theme-park version.
InventHelp is attempting to submit the invention to companies for review. If substantial interest is expressed, the company will attempt to negotiate for a sale or royalties for the inventor. For more information, telephone Dept. 13-LGI-1730 at (800) 851-6030.
Manufacturers interested in reviewing additional inventions and new product ideas can contact InventHelp's marketing partner Intromark by filling out an online request to review new product ideas here.
# # #