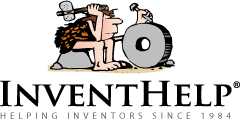 PITTSBURGH, PA (PRWEB) May 31, 2017
InventHelp, a leading inventor service company, announces that one of its clients, an inventor from California, has designed an invention that could allow a toilet seat to be sanitized prior to use. This invention is patented.
The "Seat-itizer" dispenser could be mounted above the toilet and house a roll of sanitizing wipes. The invention could disinfect the seat to kill germs, providing a quick, easy way to sanitize a toilet seat. The invention is intended to ensure that the seat is clean and hygienic, providing added peace of mind. Seat-itizer would be easy-to-use, and usable in any bathroom.
The Seat-itizer cylindrical dispenser would measure 10 inches tall and 5 to 6 inches in diameter. The unit could be producible from plastic or stainless steel. Sanitary wipes would be housed inside the dispenser. The individual would remove a wipe from the dispenser and then wipe down the toilet seat before sitting down. The dispenser also is producible in a square version.
InventHelp is attempting to submit the invention to companies for review. If substantial interest is expressed, the company will attempt to negotiate for a sale or royalties for the inventor. For more information, telephone Dept. 13-SAH-655 at (800) 851-6030.
Manufacturers interested in reviewing additional inventions and new product ideas can contact InventHelp's marketing partner Intromark by filling out an online request to review new product ideas here.