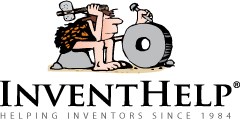 Pittsburgh, PA (PRWEB) August 21, 2013
InventHelp, America's largest inventor service company, announces that one of its clients, an inventor from California, has designed a Christmas tree stand accessory that could water the tree efficiently. This invention is patented and a prototype is available.
The "Thirsty Tree" would provide a quick and easy way to water a tree. It could eliminate the need to crouch or crawl underneath the tree, and could save time and effort on this daily chore. Helping to avoid hassle and strain, the Thirsty Tree would also be ergonomic and easy to use.
Made from a hard molded plastic, the invention would feature a funnel at the top of a vertical tube that would feed into a tree stand. The bottom opening of the device would be placed in the tree's water bowl, and the Thirsty Tree could be colored forest green to blend in easily with the tree. To use, the individual would pour the water into the funnel in order to fill the stand's bowl.
"Watering a Christmas tree on a daily basis can be a strenuous hassle because the chore requires a person to crouch or crawl under the tree in order to pour the water into the stand's bowl," said the inventor. "What is needed, I thought, is a way to facilitate this process."
InventHelp is attempting to submit the invention to companies for review. If substantial interest is expressed, the company will attempt to negotiate for a sale or royalties for the inventor. For more information, telephone Dept. 11-LAX-272 at (800) 851-6030.
Manufacturers interested in reviewing additional inventions and new product ideas can contact InventHelp's marketing partner Intromark by filling out an online request to review new product ideas here.
# # #