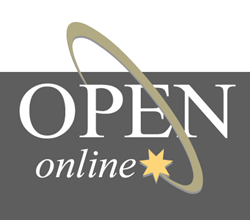 We value how this partnership promotes the importance and significance of security in the workplace.
Columbus, OH (PRWEB) May 20, 2014
OPENonline, an NAPBS® accredited, leading provider of employment background screening, drug and health screening, and investigative services, will be exhibiting in booth 18 at the 35th Annual ASIS International Columbus Chapter's Seminar and Exhibits on May 22, 2014 at the Aladdin Shrine Center in Columbus, Ohio. OPENonline will showcase their suite of investigative services, tailored to fit the needs of security professionals, and discuss the benefits of effective background screening programs. Visit OPENonline in booth 18 and have the chance to win an 18-hole round of golf for four, a brand new hybrid wood, a golf themed gift basket, and much more.
"Our connection with ASIS has been a critical component to the level of success we have at providing current and effective information to our clients that are in the security and risk management industries." said Heather Browning, Executive Vice President at OPENonline. "We value how this partnership promotes the importance and significance of security in the workplace."
ASIS International is the preeminent organization for security professionals, with more than 38,000 members worldwide. Founded in 1955, ASIS is dedicated to increasing the effectiveness and productivity of security professionals by developing educational programs and materials that address broad security interests, such as the ASIS Annual Seminar and Exhibits, as well as specific security topics. ASIS also advocates the role and value of the security management profession to business, the media, government entities, and the public.
OPENonline's unparalleled suite of investigative services grants real-time access to an array of proprietary data that many do not have access to. Whether you are looking to collect judgments and debts, investigate fraud, obtain criminal and civil data or verify an identity, you will find all your resources with our robust investigative suite of services. Our fast turnaround times - 89% of background checks are returned within less than one business day – will help you make faster, more informed decisions.
In addition to exhibiting, OPENonline will also serve as sponsor for the attendee and exhibitor continental breakfast on May 22. To learn more about the 35th Annual ASIS International Columbus Chapter's Seminar and Conference, including the conference agenda, visit asis27.org.
About OPENonline
OPENonline is accredited by the NAPBS Background Screening Credentialing Council and is the leading provider of background screening and investigative solutions. OPENonline is headquartered in Columbus, Ohio, and serves clients around the world. The company has offices throughout the United States, with primary administrative locations in Ohio, Oregon and California. OPENonline offers a broad range of employment screening, drug screening and employment eligibility verification services, including SelectHire®, a one stop solution for employment screening. The company is dedicated to helping customers save time and money by providing background information that is current, accurate and compliant with exceptional customer service. Each of OPENonline's Safe Hiring Background Specialists are U.S. –based, FCRA certified and compliant with state and federal laws. For more information, visit http://www.OPENonline.com or call 1-888-381-5656.