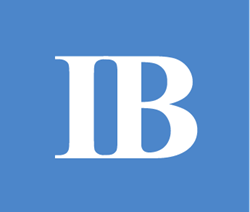 (PRWEB) March 18, 2017
Middle-market M&A advisors at InvestmentBank.com are pleased to announce scholarship opportunities for Spring and Fall of 2017. Scholarships are essay-based and include various tiers. The scholarships coincide with the firm's extensive investment banking internship and externship programs for undergraduate and graduate-level finance and accounting students across the United States.
The InvestmentBank.com scholarship is an essay-based scholarship that invites both graduate and undergraduate students to submit unique, written articles on various topics including buy and sell-side mergers and acquisitions, capital formation using new methods such as debt & equity crowdfunding, succession & transition planning and advanced merger & acquisition integration. The company structures all scholarships in a contest format, giving away one scholarship twice a year to the winning student of the essay contest.
Interested finance and accounting students are encouraged to provide an essay that is between 800 and 2,000 words. Typically, lengthier, better-prepared articles have a greater chance of winning the writing scholarship contest. In addition, applicants must comply with several requirements in order to be considered as part of the scholarship pool. First, candidates must be a United States citizen enrolled in a full-time, accredited university program in the United States. Applicants must either be enrolled as finance, accounting or law graduate or undergraduate programs and maintain a grade point average of at least 3.0 on a 4.0 scale. Scholarships are due on July 31st and December 31st of each year.
"Inviting students interested in a career in investment banking to write essays for scholarships each year has been a great way for us to find some of the best investment banking interns," says Nate Nead, Principal of Deal Capital Partners, LLC (d/b/a InvestmentBank.com). "The process helps us narrow down our search for the very best interns, analysts and associates," he says. "We are excited to announce the start of the 2017 scholarship season and hope to be using this time as a testing ground for the coming flex and full-time internships we will be offering to students across the country."
About InvestmentBank.com
InvestmentBank.com and Crowdfund.co are owned and operated by Deal Capital Partners, LLC, an experienced merger & acquisition advisory firm assisting companies across the middle market. The company's experience spans across multiple industries which include business services, technology & software, real estate, transportation & logistics and healthcare & medical. The firm assists long-standing business owners in the growth and sale of privately-held business assets.