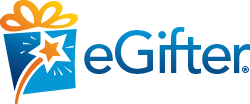 We are excited about our growth and are really enjoying working with some of the best brands in the country
Huntington, NY (PRWEB) May 27, 2015
eGifter, the e-gifting company, today announced it has raised another $3.5 million to accelerate growth, bringing its funding to more than $6 million to date. The additional funding will help the company accelerate its growth by adding members to its R&D, sales and marketing teams.
Investments in this round included follow-on investments from the Long Island Angel Network (LIAN), BDS Capital, Angel Dough Ventures, 94Bits and several angel investors.
In the past year the company had its technology installed on the websites of American Eagle Outfitters, Pottery Barn, Applebee's and several other household brand names.
"We are excited about our growth and are really enjoying working with some of the best brands in the country," said Tyler Roye, CEO of eGifter. "We have recently won several more deals, adding some of the largest retailers in the country to our growing list of clients."
In 2012 eGifter piloted its patent-pending, product-centric e-gifting solution on its own site with a product feed from a major retail partner and their associated eGift card. After the pilot, in 2013, eGifter became the first company to deploy a product-centric e-gifting solution as a white-label SaaS platform for a retail partner. Since then the company has successfully brought many aspects of its e-gifting technology stack to some of the largest retailers in the world. With solutions for eGift cards, products, as well as for gift registries and wish lists, eGifter is the only company that covers the full spectrum of gifting challenges for its retail partners.
"With security as a central theme, we took a mobile-first approach to the market, building gifting experiences that work across all devices," said Roye. "We are now well ahead of the competition with the most robust offering featuring group gifting and personalization features, including animated eGreeting cards with video and photo messages."
The eGifter platform leverages deep integrations with social networks, whose big data analytics help retailers drive more gifting, while also impacting the cost side of gifting by reducing return rates.
eGifter also has a consumer-facing mobile website and mobile app that sells more than 225 brands of eGift cards and is working to bring as many of them as possible onto the platform. With a growing list of marquee clients, a category leading platform, strong competitive differentiators and additional funding to help drive growth, eGifter continues on it quest to help retailers grow their gifting businesses.
About eGifter®
eGifter, the e-gifting company™, revolutionizes the act of gift giving with a social and mobile gifting platform designed to create a fun experience for consumers, while helping retailers grow their gifting businesses. eGifter is based in New York and was founded in 2011 by a group of proven tech entrepreneurs. To learn more about eGifter and their social, mobile and group gifting platform, visit http://www.eGifter.com/Retailers/, or try the eGifter consumer facing eGift card app by visiting http://www.eGifter.com, or downloading the eGifter mobile app from iTunes or Google Play.