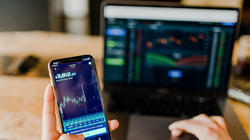 Capitalist Exploits is a fantastic, well-rounded option among investment newsletters.
Overland Park, KS (PRWEB) November 28, 2020
TopConsumerReviews.com recently gave its highest recommendation to Capitalist Exploits, an industry expert among providers of Investment Newsletters.
Where can prospective investors turn for reputable, affordable advice? While it may be tempting to "just google it", it's much wiser to take advantage of insights from experts who have demonstrated success - and who offer their perspective through investment newsletters. After all, even professional money managers subscribe to such newsletters to save time and effort in their own research and strategy-building. However, no two publications are the same: some focus on broad-scale investment information and opportunities, while others do a deep dive into specific topics like a particular sector or fund family. Nevertheless, there's a relevant investment newsletter for every type of investor, and the increase in returns is generally well worth the money spent to subscribe.
"Capitalist Exploits is a fantastic, well-rounded option among investment newsletters," stated Brian Dolezal of TopConsumerReviews.com, LLC. "If you're looking for advice across the broadest range of opportunities, this service should be at the top of your list. Thousands of subscribers, from individual investors to financial advisors, use the recommendations provided by Capitalist Exploits to find 'deep value situations' with generally healthy, well-established companies. We particularly appreciate that this platform offers quite a bit of guidance at no charge, including website content, a basic newsletter and a blog. Best of all, compared with much of what's offered in other investment newsletters, this company delivers content that's actually enjoyable to read - cheeky, even - while still delivering savvy, actionable advice. For all of these reasons and more, Capitalist Exploits earns our first-place ranking among investment newsletters in 2020."
To find out more about Capitalist Exploits and other providers of Investment Newsletters, including reviews and comparison rankings, please visit the Investment Newsletters category of TopConsumerReviews.com at https://www.topconsumerreviews.com/investment-newsletters/.
About Capitalist Exploits
Capitalist Exploits is run by a team of investors whose mandate is simple: to identify asymmetric risk/reward opportunities wherever they may lie. The service isn't wedded to any asset, sector, jurisdiction or investment vehicle, but rather uses subject-matter experts for guidance on diligence opportunities that enable the achievement of outsized returns.
About TopConsumerReviews.com
TopConsumerReviews.com, LLC is a leading provider of reviews and rankings for thousands of consumer products and services. From Investment Newsletters to Mortgage Refinance and Personal Loans, TopConsumerReviews.com delivers in-depth product evaluations in order to make purchasing decisions easier.