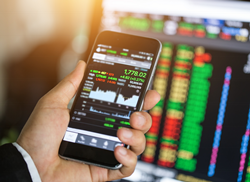 How to avoid using outdated and obsolete institutional investment models and stop relying on cookie-cutter, one-size-fits-all portfolios will be the focus of an upcoming press conference presented by Anti-PR agency JOTO PR Disruptors.
TAMPA BAY, Fla. (PRWEB) September 08, 2020
According to the S&P 500 index, a part of the Dow Jones indices of the U.S. stock market, the index has had an annualized average return of around 10% for the last 80 years.(1) However, that number is much lower for the average equity fund investor who only earns a return of 5.19%.(2)
One of the main reasons for this difference lies in the fact that the typical model of investment in the United States is outdated and obsolete. Compounding the problem is that the current crop of young investors and do-it-yourselfers relies on Artificial Intelligence programs. These consumer investors have embraced robo-advisers with their promise of low fees and high returns. What they do not take into consideration is that the algorithm used by robo-advisers is based on the same unreliable, outdated institutional models.
How to avoid this risk and stop relying on cookie-cutter, one-size-fits-all portfolios will be the focus of an upcoming press conference presented by Anti-PR agency JOTO PR Disruptors. CEO and Chief Strategist Karla Jo Helms will host "Top COVID-19 Summit Quarantined Press Conference—Pivot Series" with presenter Jeffrey Mount, president of Real Intelligence, LLC as he speaks about the dangers of financing by relying on outdated institutional models post-COVID and how investors are falling prey to it.
"Jeffrey Mount will speak about how a human-centric approach to financial planning results in individualized recommendations and plans that are highly customized, and that are constantly being re-evaluated based on current volatile changing conditions to give investors real data in real-time," Helms said.
Concerns Investors Are Facing:
1. The economy has not recovered but the market is acting like it has—people don't understand this. When will these meet and what does this mean for investors?
2. Should people be investing in index or individual stocks right now? Potentially a massive tax increase is on the horizon from all the money we have to pay back—how does one calculate this in one's financial plan?
3. The Federal Reserve has brought interest rates to 0%, but what will this mean in the future in terms of inflation?
During the press conference Mount will discuss:

How the systemic rebalancing of assets—especially if there is a market downturn around distribution date—often results in reduced returns.
What is a risk profile questionnaire and systematic rebalancing?
Why he thinks risk profile questionnaires and systematic rebalancing are flawed?
How does he manage risk in place of asking these questions?
We often hear that investors make very emotional investment decisions during a crisis that negatively impacts their long-term performance. How can one prevent this from happening in the future?
What is the "4% rule" and why does this theory fail when taking money from one's savings in retirement?
What is the buckets of money income strategy and why does it work?
Why does budgeting fail so frequently?
What is Dead Reckoning?
What is an essential family office and why is that experience needed to fulfill the human-centered method? What tools are available for families who want to create this experience for themselves?
Mount will explain how investing using a human-centric model will remove risk from financial planning during JOTO PR Disruptors' "Top COVID-19 Summit Quarantined Press Conference—The Pivot Series" on Thursday, September 17, at 2 p.m.
To register for the press conference, click here or visit https://register.gotowebinar.com/register/956858099686197260
About JOTO PR DisruptorsTM 
After doing marketing research on a cross-section majority of 5,000 CEOs of fast-growth trajectory companies and finding out exactly how they used PR, how they measure it, and how they wanted the PR industry to be different, PR veteran and innovator Karla Jo Helms created JoTo PR and established its entire business model on those research findings. Astute in recognizing industry changes since its launch in 2009, JoTo PR's team utilizes newly established patterns to create timely PR campaigns comprising both traditional and the latest proven media methods. This unique skill enables them to continue to increase the market share and improve return on investment (ROI) for their clients, year after year—beating usual industry standards. Based in Tampa Bay, Florida, JoTo PR is an established international public relations agency. Today, all processes of JoTo are streamlined PR services that have become the hallmark of the JoTo PR name. For more information, visit JoTo PR online at http://www.jotopr.com/ 
About Karla Jo Helms
Karla Jo Helms is the Chief Evangelist and Anti-PR Strategist for JoTo PR. She learned firsthand how unforgiving business can be when millions of dollars are on the line—and how the control of public opinion often determines whether one company is happily chosen, or another is brutally rejected.   Being an alumni of crisis management, Karla Jo has worked with litigation attorneys, private investigators and the media to help restore companies of goodwill back into the good graces of public opinion—Karla Jo operates on the ethic of getting it right the first time, not relying on second chances, and doing what it takes to excel.   Karla Jo has patterned her agency on the perfect balance of crisis management, entrepreneurial insight, and proven public relations experience. Ms. Helms speaks globally on public relations, how the PR industry itself has lost its way and how, in the right hands, corporations can harness the power of PR to drive markets and impact market perception. 
About Real Intelligence LLC
Real Intelligence LLC is the brainchild of entrepreneurs and industry experts Jeffrey Mount and Mike Helgesen. With 55 combined years of industry expertise and the alliance of both their AI inventions: Dynamic Mapping and training program, Essential Family Office—Real Intelligence LLC is poised to offer a complete essential tool kit to the next generation of elite Financial Advisors. With strategic, industry proven training, patented technology, and an unprecedented lead generation opportunity the paradigm of financial services is shifting from status-quo. This human-centric approach to financial planning is a consultant's greatest tool to combat the competitive threat of free programs through robo-advisers and the dangers of irrelevancy. To Learn more visit: http://www.realintelligence360.com.
1. Maverick, J.B. "What is the Average Annual Return for the S&P 500?" Investopedia, February 19, 2020, investopedia.com/ask/answers/042415/what-average-annual-return-sp-500.asp.
2. Anspach, Dana. "Why Average Investors Earn Below Average Market Returns." The Balance, January 28, 2019, thebalance.com/why-average-investors-earn-below-average-market-returns-2388519.