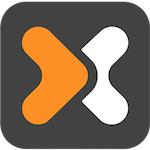 "Clearly the time is right for digital transformation that our technology empowers," says Inxeption CEO and co-founder Farzad Dibachi.
BRISBANE, Calif. (PRWEB) February 22, 2021
I-commerce pioneer Inxeption announced two key additions to its executive team today.
Brooke Carter, formerly President of UPS's Enterprise Sales, has joined Inxeption as Executive Vice President of Corporate Development. Adam Dolinko, an experienced General Counsel for public technology companies in the U.S. and Europe, joins Inxeption as Executive Vice President and General Counsel.
Fueled by a strong 2020, Inxeption continues to scale rapidly. The company has announced exciting new services in both logistics and financial services. The company is now helping customers more economically navigate the volatile seas of international ocean freight, for example, and Inxeption's financial services arm, Inxeption Capital, is rolling out a variety of new programs for customers including merchant capital advances and an Industrial Buy Now Pay Later program for I-commerce. Meanwhile, its I-commerce online selling platform has tripled the number of customers driving sales growth and finding new customers online.
Brooke Carter will be focused on expanding Inxeption's enterprise partnerships and exploring potential acquisitions. Brooke joins Inxeption after a nine-year career at UPS, where she most recently was President of Enterprise Sales. Prior to UPS, she held senior sales positions at both Philips and Grainger. Brooke has an MBA from the Georgia Institute of Technology and an undergraduate business degree from the University of Alabama.
"Brooke's extensive background in new business development, building strong customer relationships, sales and marketing strategy, people development, and transforming customer insights to realize high-impact growth is a huge asset to Inxeption at this stage of our journey," says Farzad Dibachi, CEO and co-founder of Inxeption. "She is a strategist with drive that will create successful relationships across our business platform. She will carry our message of agility and new sales growth to P&L owners who need to open digital distribution or fall behind."
"It is an opportunity of a lifetime to be joining Inxeption," Brooke says. "After working with industrial businesses for most of my career, I truly believe I-commerce is the way of the future for all customers, no matter what size. Our suite of solutions takes things off our customers plate, so doing business is not only better, but simpler!"
Inxeption's new General Counsel and Executive Vice President Adam Dolinko brings more than 25 years of executive and legal experience to the company, having helped lead and negotiate more than 80 major transformative deals – IPOs, M&A, and complex strategic partnerships, and additional billions in commercial transactions. Adam's background includes being a senior executive and GC at global NASDAQ & London Stock Exchange capital markets companies, and before becoming a General Counsel for enterprises, he was a Corporate Partner in the Silicon Valley offices of Wilson Sonsini. Adam has a JD from the University of Southern California and an undergraduate communications degree from the University of California, Los Angeles.
"I'm thrilled to join a tremendous company with a paramount focus on helping customers scale their businesses and addressing customer needs," Adam says. "Inxeption is led by founders with a proven track record of excellence, and I'm thrilled to be part of a collegial team of world class professionals."
"It's exciting to have a General Counsel of Adam's experience join us as we map our next stage at Inxeption," adds Dibachi. "Clearly the time is right for digital transformation that our technology empowers and Adam will help us add the resources and create collaborations that take us to the next level."
About Inxeption:
Inxeption is the pioneer of Industrial commerce ("I-commerce"). Its secure and scalable cloud-based digital commerce platform brings the ease of consumer e-commerce to B2B. From one digital dashboard, companies of any size in any industry can drive more sales, gain operational visibility, and realize cost savings. Its integrated service offerings include merchant cash advances and other financial services, flat-rate logistics with shipping protection, web design, and strategic marketing. Inxeption's invitation to companies of any size is: Let's Do Business Better.