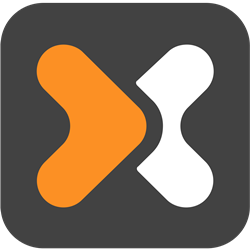 "Digital transformation within businesses is occurring at a pace never before seen," says Swaroop Rai, President, Financial Services at Inxeption.
BRISBANE, Calif. (PRWEB) November 12, 2020
Inxeption, the fast-growing Industrial Commerce leader, today announced the addition of two seasoned industry leaders to its executive team. Swaroop Rai has joined the company as its President, Financial Services and Swati Jain has joined as VP, Customer Success and Services.
Swaroop brings more than 18 years of leadership experience in roles across lending and payments businesses. In previous roles, he managed multiple functional areas, owned P&Ls, and drove transformational growth. Most recently, he served as the Head of Payments for Small & Medium Enterprises at Bank Of The West (a BNP Paribas Company), and prior to that, he was the General Manager for Small Business Credit Cards at PNC Bank.
"Swaroop will be responsible for setting the strategic direction, and for driving customer acquisition and revenue growth by building out a suite of financial service solutions for our customers," says Farzad Dibachi, co-founder and CEO of Inxeption. Adds Swaroop, "Digital transformation within businesses is occurring at a pace never before seen. Inxeption is uniquely positioned to address this opportunity through its combined capabilities in I-commerce, logistics, and financial services. I am incredibly excited to join an organization at the center of this transformation."
Swati Jain has spent the last decade building and scaling customer operations teams at leading global enterprises and SMBs spanning multiple industries. Most recently, Swati served as a Regional Director and Practice Lead at Cprime, where she pioneered and scaled customer operations including solution/outcomes-based selling, customer onboarding, account management, and professional services for Fortune 1000 enterprises across the US.
"We think of ourselves as advocates for our customers in every aspect of their businesses. Swati will lead a team dedicated to the continuing growth and success of new and existing customers, as well as providing an array of professional services to businesses taking advantage of the full breadth of our I-commerce offerings," says Dibachi.
"I'm thrilled to join Inxeption at this inflection point, where customer experience and success is at the forefront of every discussion and decision across the organization," says Swati. "With its vision to digitize and disrupt I-commerce coupled with a customer-centric product and seasoned leaders in every function of business, Inxeption is well positioned to bring endless value and outcomes at scale."
About Inxeption:
Inxeption is the pioneer of I-commerce. Its secure and scalable platform brings the ease of consumer eCommerce to B2B. From one digital dashboard, companies of any size in any industry can drive more sales, better manage their supply chain, and realize cost savings. Its service offerings include shipping insurance and other financial services, flat-rate logistics, web design, and strategic marketing. At Inxeption, our invitation to companies of any size is: Let's Do Business Better.