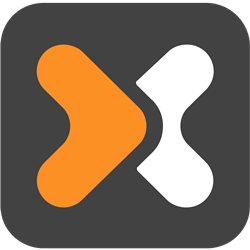 "Our plan is to double the size of our organization by year-end...to support the increasing demand for all aspects of our platform, from I-commerce to logistics to online marketing," explains Inxeption co-founder and CEO Farzad Dibachi.
BRISBANE, Calif. (PRWEB) October 08, 2020
For the quarter ended September 30, 2020, B2B ecommerce leader Inxeption Corp. has announced that its Total Commerce Value (TCV), or the total value of goods and services transacted on its platform, grew 500% year-over-year. That remarkable increase in Q3 followed another record-breaking quarter in Q2 when it reported a 300% growth year-over-year in TCV.
"The enthusiasm of our customers for our industrial-strength commerce approach is reflected in the performance we achieved this quarter," says Inxeption co-founder and CEO Farzad Dibachi. "In processing hundreds of thousands of high-value transactions across a broad variety of industry sectors, we are demonstrating the capacity of I-commerce to scale rapidly. Our customers are expanding their use of our platform as they drive growth from direct selling online, they are streamlining operations with online order-entry and other management tools, and they are boosting their margins with our simplified, flat-rate logistics service."
"In light of this growth, our plan is to double the size of our organization by year-end. In the meantime, we are in the process of realigning our existing organization to hire effectively and to support the increasing demand for all aspects of our platform, from I-commerce to logistics to online marketing," Dibachi explains.
Inxeption is announcing the following new organizational roles and expanded responsibilities.
Jennifer Roberts is named Senior Vice President of Marketing and will be driving key initiatives to add value and attract more Commerce Partners to the Inxeption platform.
Cindy Satero is named Vice President of Inxeption.com and will take over the company's expanding feature and content-packed web presence.
Jake Throgmorton will become Senior Vice President of Product Development, where he will continue to innovate new and powerful business capabilities for the company's advanced, highly secure business platform.
Eric Vossbrinck is named Inxeption's Chief Design Officer. Eric will continue to shape and oversee the design of all user interactions on the platform, and he will continue to direct and evolve the presentation of the company's brand as our capacities grow.
Maya Wald is promoted to Vice President, Customer Marketing and will lead a critical services initiative to deploy Inxeption marketing expertise and tools to drive Inxeption customer success.
Laura Wise, moves from managing the Customer Success team to Vice President, Product Management, where she will manage the growing list of platform features critical to our partners' success.
Inxeption also announces that TJ Clayton has joined Inxeption as Vice President of Logistics. TJ is focused on bringing customers logistics efficiency and driving incremental value to their supply chains. TJ is an experienced transportation and logistics professional who, most recently, was a Freight Brokerage District Director for XPO Logistics, the largest logistics provider in North America. Prior to XPO, TJ had several successful roles at Averitt Express.
"We congratulate these individuals whose success continues to drive Inxeption's success, and we welcome TJ to our organization," adds Dibachi.
About Inxeption:
Inxeption is the pioneer of I-commerce. Its secure and scalable platform brings the ease of consumer e-commerce to B2B. From one digital dashboard, companies of any size in any industry can drive more sales, better manage their supply chain, and realize cost savings. Its service offerings include shipping insurance and other financial services, flat-rate logistics, web design, and strategic marketing. At Inxeption, our invitation to companies of any size is: Let's Do Business Better.