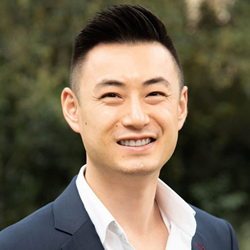 Partnering with Side represents our efforts to continually elevate the services we provide our clients
LOS ANGELES (PRWEB) November 22, 2021
Iota Realty today announced its partnership with Side, the only real estate technology company that exclusively partners with high-performing agents, teams, and independent brokerages to transform them into market-leading boutique brands and businesses. The alliance will ensure that Iota Realty, a company that specializes in providing clients with the most efficient, stress-free experiences possible, is powered by the most advanced platform in the industry.
Iota Realty was founded by Jonathan Yuen. Yuen began his real estate career in 2009 as a customer service rep for Movoto and was promoted to managing one of its company sectors just over one year later. An agent since 2014, he now ranks as Yelp's No. 1 Agent in downtown Los Angeles and is a Best of Zillow agent. Yuen's specialty is explaining contracts, disclosures, and the pros and cons of a home — all especially valuable to first-time buyers. Iota Realty serves buyers and sellers in Larchmont, Hancock Park, Los Feliz, Koreatown, Culver City, Downtown LA, Westlake, and more.
Partnering with Side will ensure Iota Realty remains on the cutting edge of the evolving real estate market while continuing to deliver premium services to its clients. Side works behind the scenes, supporting Iota Realty with a one-of-a-kind brokerage platform that includes proprietary technology, transaction management, branding and marketing services, public relations, legal support, lead generation, vendor management, infrastructure solutions, and more. Additionally, Iota Realty will join an exclusive group of Side partners, tapping into an expansive network from coast to coast.
"Partnering with Side represents our efforts to continually elevate the services we provide our clients," said Yuen. "Side's support, along with its incredible tech, enables us to focus on creating ease for our clients with our expert service, thoughtful communication, and commitment to excellence from start to finish."
Side is led by experienced industry professionals and world-class engineers who develop technology designed to improve agent productivity and enhance the client experience. Based on its belief that homeownership is a fundamental human right, Side is on a mission to improve the public good by providing top-performing real estate agents, teams, and indie brokerages with the best system, support, service, experience, and results.
About Iota Realty
At Iota Realty, the goal is to create a stress-free experience while helping buyers and sellers achieve the LA lifestyle they've always dreamed of. A full-service residential real estate company, Iota agents are committed to providing luxury representation and the information clients need to make a confident investment. From a starter home to a rare find to a trendy downtown space, Iota Realty covers all ground in the vast LA landscape and brings its clients' real estate visions to life. To learn more, visit http://www.iota-realty.com.
About Side
Side transforms high-performing agents, teams, and independent brokerages into successful businesses and boutique brands that are 100% agent-owned. Side exclusively partners with the best agents, empowering them with proprietary technology and a premier support team so they can be more productive, grow their business, and focus on serving their clients. Side is headquartered in San Francisco. For more information, visit http://www.sideinc.com.