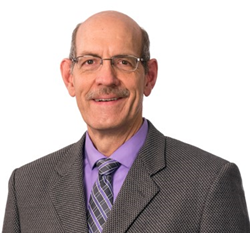 We all need to be good Iowa neighbors and help watch for signs of financial exploitation of older Iowans isolated from family, caregivers and other support networks.
DES MOINES, Iowa (PRWEB) July 06, 2020
Iowa Insurance Commissioner Doug Ommen announced today that the Iowa Insurance Division (IID) is offering an Iowa Fraud Fighters – Shield Your Savings public education webinar series this month.
"Fraudsters target seniors because they know these hardworking Iowans have saved for their retirements and that is where the money is," said Commissioner Ommen. "Being a victim is not a weakness; these perpetrators are professional con artists who have scammed the most sophisticated of investors."
A True Link report on elder financial abuse estimated 1 in 3 Americans ages 65 and older were affected by financial abuse over a five-year period, with seniors losing $36.5 billion dollars each year to financial exploitation, criminal fraud and caregiver abuse.
Each webinar will feature a video of Martha-Jo Ennis, a retired schoolteacher from Marion, Iowa, who lost her retirement savings and the money she invested from the sale of her family farm, totaling over $1 million, to a Ponzi scheme.
The webinar series will educate and empower Iowans to combat and report investment, consumer and insurance fraud — including Medicare fraud.
"Scammers are after Iowans' Medicare card numbers to defraud the government and are using the pandemic to commit identity theft upon our seniors through fake COVID-19 test scams," said Commissioner Ommen. "If you suspect Medicare fraud, call Senior Medicare Patrol and SHIIP, which are housed within the Iowa Insurance Division."
Jeanne Mentel, Senior Medicare Patrol (SMP) program manager, will discuss common Medicare scams at two webinars alongside Commissioner Ommen, who will focus on elder financial exploitation and investment fraud.
An individual can grant an agent a power of attorney and a court can appoint a conservatorship or guardianship powers to make decisions related to the individual's healthcare decisions or financial matters. Financial exploitation occurs when those decision-making powers are improperly used to take advantage of the protected individual's financial assets.
"Oftentimes a trusted family member or friend can be called upon to fill this decision-making role," said Commissioner Ommen. "However, it is important Iowans have someone who will put their wishes first, despite what their family or friends might later ask for or try to impose. We all need to be good Iowa neighbors and help watch for signs of financial exploitation of older Iowans isolated from family, caregivers and other support networks."
Ommen said promissory note schemes are one of the most common types of investment fraud he sees, noting there are always new scams circulating in Iowa.
"Iowans should be on the lookout for scam artists trying to use the market downturn and the coronavirus to scare investors into so-called safer or guaranteed investments," said Commissioner Ommen. "Con artists seek to capitalize on fear and uncertainty during troubled times. Before making a new investment, double-check with the insurance division to make sure the investment is registered and the person making the offer is licensed."
The Iowa Insurance Division collaborates with other state agency partners to cover the scams that fall outside the division's jurisdiction, including the Iowa Attorney General's Office (AG). Al Perales, an investigator from the AG's Office, will join Commissioner Ommen to discuss common consumer scams, including pandemic-related fraud and many online scams. Online scams affect every generation, including Millennials.
"One of the worst online scams is the sweetheart scam because this romantic scammer breaks your heart and their number one goal is to steal your money and information," said Perales. "They scan social media and online dating sites to target the lonely, build an online relationship and then need money because of a terrible misfortune or to afford travel to come see their newly beloved — but they never show up."
To RSVP for a webinar, fill out the online form at IowaFraudFighters.gov at least 24 hours in advance of the webinar. Each webinar will be streamed live on Facebook and YouTube and will feature a video, short presentation and a moderated panel with the opportunity for participants to ask questions.

About the Iowa Insurance Division
The IID has general control, supervision and direction over all insurance and securities business transacted in the state and enforces Iowa's laws and regulations. The IID investigates consumer complaints and prosecutes companies, agents and brokers engaging in unfair trade practices. Consumers with insurance or investment questions, or complaints, may contact the IID toll-free at 877-955-1212 or visit http://www.IowaFraudFighters.gov or http://www.IID.Iowa.gov.