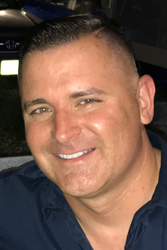 You cannot beat a $20 All-Fest Pass that allows you to see 25 different musical acts perform on seven stages multiple times over three days.
WATERLOO, Iowa (PRWEB) July 25, 2018
Get ready for a fun-filled good time at the 12th annual Iowa Irish Fest, Friday, Aug. 3, through Sunday, Aug. 5, in the Lincoln Park area of downtown Waterloo. From international chart-topping bands and traditional Highland Games to Irish food and the Family Fun & Learning Area, the 2018 Iowa Irish Fest has something for everyone.
"You cannot beat a $20 All-Fest Pass that allows you to see 25 different musical acts perform on seven stages multiple times over three days—plus gains you access to multiple workshops, cultural activities and sporting events," said Chad Shipman, Iowa Irish Fest director. "We feel our fest is the best value in the state for world-class entertainment. Each year, our team of steadfast volunteers add activities, making the fest bigger and better."
Volunteers from the Iowa Irish Fest were recognized with a Governor's Volunteer Award on June 21, in Cedar Falls. Beginning in 2007, roughly 50 volunteers produced the festival. This year, nearly 1,600 volunteers from the Cedar Valley and surrounding states will transform downtown Waterloo into a bustling hub of activities.
Returning to Iowa Irish Fest, Gaelic Storm, will headline on Saturday at 9:30 p.m. and Sunday at 4 p.m., along with crowd favorite, the Trinity Irish Dancers who will kick off the weekend on Aug. 3. The Elders are also returning as Friday's headliner starting at 9:30 p.m. Other favorites coming back to the fest are The Screaming Orphans and Dublin City Ramblers.
Gaelic Storm, known for their audience-engaging live performances, balance tradition with modern influences to create a blend of Celtic rock and folk. Their innovative sound has landed them in the Billboard Top 200 five times
The Elders bring together the art of storytelling with elements both musically progressive and rooted in tradition that has garnered them an international fan base. The band prides themselves on their song-writing reputation which links history, legends and true-life experiences.
"The fest has a reputation for having extraordinary musical acts and this year is certainly no different," said Greg Tagtow, entertainment chair. "We're not only bringing back crowd-favorite headliners Gaelic Storm and The Elders, we are expanding our lineup of international and Iowa-based performers. A few of the new acts include Seo Linn fresh off their first U.S. tour, JigJam from Ireland and The Lads of Dubuque from Dubuque. Cara Lockard, local violinist and fiddler, will perform songs with Gaelic Storm and The Elders."
Eight downtown stages will host dozens of local, regional and international performers, cultural education workshops, artist showcases and more. New to the 2018 Iowa Irish Fest is the Artist Stage, which will host a local painter and illustrator, as well as culinary artists performing Irish l cooking demonstrations. New to the sports activities this year is the Iowa Irish and Leprechaun Soccer Cup.
The weekend will also include:

Irish cultural events, demonstrations and educational workshops
A variety of food vendors offering traditional Irish and American favorites, with Jameson's Public House featuring a traditional Irish breakfast
Cooking demonstrations and local artist showcases on the new Artist Stage
Whiskey tastings, musical performances, brunch and heritage workshops at the Elks Club
Highland Games, Friday evening demonstration; 10 a.m.-5 p.m. Saturday games
Eighth annual ShamRock N Run 5K walk/run, 9 a.m. Saturday (walk ups welcome)
High Nelly Bike Rally on Cedar Valley bike trails, 10 a.m. Saturday (walk ups welcome)
Soccer and rugby tournament, located at the Cedar Valley Soccer Complex, free shuttles between fest grounds and the tournaments will be provided
Outdoor Mass, 10 a.m. Sunday; two nonperishable food donation before 11 a.m. gains one access to the fest
Family Fun & Learning Area with inflatables, children's theatre, face painting, musical workshops and scavenger hunt
About Iowa Irish Fest
Iowa Irish Fest is an annual event organized by the Cedar Valley Irish Cultural Association, an organization intended to foster and develop Irish fellowship and outreach into the community with Irish cultural events and programs. This year's fest will run from Aug. 3-5, in the Lincoln Park area of downtown Waterloo. Admission is $20 for an All-Fest Pass, and children 12 and under are free with an adult. For more information, to see the full lineup and schedule of events or to volunteer, visit http://www.IowaIrishFest.com.
###