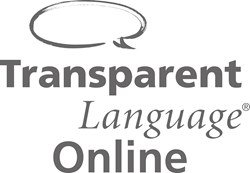 For over eight years, Transparent Language has set the standard for online language instruction in public libraries.
Prince Frederick, MD (PRWEB) August 01, 2017
Libraries throughout Iowa are offering online language-learning instruction on Transparent Language Online. Library members at participating libraries can now access language-learning courses for more than 100 languages, including English learning for over 25 native languages.
"We are excited to offer Transparent Language to Iowans through their local libraries," said Michael Scott, state librarian of Iowa. "Language-learning courses are among the most requested resources by library patrons, and this platform will allow libraries to meet the needs and enhance the lives of their community members."
In 2016 and 2017, Transparent Language Inc. received a Platinum Award for Transparent Language Online in the LibraryWorks third annual Modern Library Awards (MLAs), which recognize the top products and services in the library industry.
"For over eight years, Transparent Language has set the standard for online language instruction in public libraries. Recorded Books is pleased to offer access to this outstanding service to all public libraries in the state of Iowa," said Jim Schmidt, Recorded Books Vice President of Sales and Business Development.
Transparent Language Online features a scientifically proven methodology, the widest variety of high-quality learning materials and seamless integration of real-life language used by native speakers, all packaged together in an easy-to-use interface.
"Transparent Language Online is based on the same language-learning platform used by US military and other government language specialists to more effectively build critical language capability," added Michael Quinlan, CEO of Transparent Language Inc.
"It also incorporates years of real-world feedback from thousands of libraries, schools and instructors," continued Quinlan. "We are thrilled that Transparent Language Online was selected as the language-learning program for Iowa libraries."
The most complete language-learning solution available anywhere, Transparent Language Online features over 100 languages, English materials for speakers of more than 25 languages, and an intermediate-level immersion course.
Mobile apps are available for language learning on the go. Optimized for touchscreen use on Android tablets and iPads, Transparent Language Online works for virtually any internet-connected device or computer.
###
Iowans can access Transparent Language Online through their local library.
About Recorded Books
Recorded Books, an RBmedia company, is the largest independent publisher of unabridged audiobooks in the world, with a catalog of more than 30,000 exclusive titles narrated by award-winning actors. Beyond the highest-quality audiobooks, Recorded Books also delivers eBooks, eMagazines, movies, learning programs, and much more to consumers and to the retail, professional, school, library, and infotainment markets. The company's RBdigital platform provides a vast array of digital content to millions of consumers worldwide.
About Transparent Language Inc.
At Transparent Language, we leverage our expertise in technology and in the research and practice of language learning and teaching to build unique capabilities for use by US Government agencies and organizations, as well as hundreds of public libraries, thousands of schools, and millions of individuals. We care about all languages, regardless of commercial value. We believe that language technology needs to work for all courses and curricula, not just a few courses. It needs to benefit not only individuals, but entire programs. We believe that great language technology not only changes the user experience; it transforms the economics, logistics, and reliability of language learning.