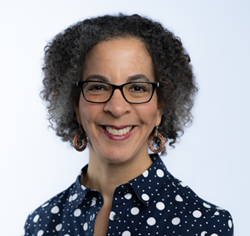 ALEXANDRIA, Va. (PRWEB) May 07, 2020
The Executive Council of the International Public Management Association for Human Resources (IPMA-HR), the leading public sector human resource organization in the world, selected Cara Woodson Welch, Esq., to serve as the Association's new executive director.
In announcing the appointment, 2020 IPMA-HR President Cheryl Cepelak said, "We are thrilled to welcome Cara to our organization. Cara will be joining the organization at a pivotal time in our country's economic history, including unprecedented challenges to the public sector. With her broad and deep association and nonprofit executive management experience, she is the thought leader and organizational strategist that IPMA-HR needs to flourish and grow."
Welch is a member of the DC Bar, and she joins IPMA-HR with nearly 30 years of experience in association management and leadership. Most recently, Welch was general counsel for WorldatWork, a total rewards HR membership association. She was also vice president for external affairs and practice leadership at WorldatWork.
Welch's other association service includes being general counsel and vice president of advocacy at the Design-Build Institute of America, and the director of government affairs and legal counsel for the American Society of Landscape Architects.
Welch also comes to IPMA-HR with public sector experience. Early in her career, she completed a fellowship with the human resources division of the Social Security Administration. Many of her former positions involved handling regulatory issues, state and local government affairs, and legislative affairs.
Welch holds a J.D. from Georgetown University Law Center, and she earned a B.A. in international studies and French with a minor in political science from Macalester College.
"I am honored to join such a distinguished organization." Welch said. "I believe that IPMA-HR has a vital role to play as the premier organization for public sector human resource professionals, and I look forward to leading IPMA-HR into the future."
Welch succeeds Neil Reichenberg, who is retiring from the organization. "Neil has provided excellent leadership of IPMA-HR for over 24 years," Cepelak said. "We can't thank him enough for laying the foundation for this change."
About IPMA-HR
The International Public Management Association for Human Resources is the leading public sector human resource organization in the world. We represent the interests of human resource professionals at all levels and strive to promote excellence in HR management. Since 1906, IPMA-HR has been a resource for comprehensive and timely HR industry news, jobs, policies, resources, education, professional development opportunities and tools for assessing job applicants and candidates for promotion. Email: ipma@ipma-hr.org