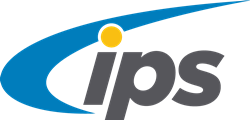 Bartels said. "I am delighted to add another talented and experienced individual as part of the team driving innovation and guiding the development of our Productivity Wrx℠ digital transformation platform."
SECAUCUS, N.J. (PRWEB) October 09, 2019
IPS, a leading provider of digital solutions that transform the accounts payable process end-to-end, announced today the appointment of Ronald J. Pasquarelli as Director of Engineering and Technology Transformation. Pasquarelli will report directly to IPS Founder and CEO Greg Bartels.
Pasquarelli has more than 30 years of experience in designing and developing mission-critical systems for a wide range of industries including the financial services, defense and energy sectors. He is experienced in Software-as-a-Service (SaaS), Service Oriented Architecture (SOA), Internet of Things (IoT), Amazon Web Services (AWS) and business intelligence, among other technologies.
At IPS, Pasquarelli will help lead the further development of its flagship Productivity Wrx℠ platform.
Before joining IPS, Pasquarelli was the founder and lead architect at Rhythmic Software, which developed solutions for the collection of utility energy and billing information, the administration of equity funds and other business applications. Pasquarelli previously was the co-founder and director of software development for Comverge, a provider of automated meter reading and energy load management systems that traded on the NASDAQ. Pasquarelli also has worked for AT&T Bell Labs and ITT.
"Ron Pasquarelli brings a wealth of experience to IPS as solutions architect, designer, developer, innovator and entrepreneur," Bartels said. "I am delighted to add another talented and experienced individual as part of the team driving innovation and guiding the development of our Productivity Wrx℠ digital transformation platform."
Pasquarelli is a member of the Institute of Electrical and Electronics Engineers (IEEE) association. He holds a bachelor's degree in engineering from Stevens Institute of Technology in New Jersey.
About IPS
IPS provides digital solutions that transform business applications such as accounts payable, telecommunications expense management and business process automation. IPS' flagship Productivity Wrx℠ platform makes digital transformation a reality for businesses by combining technologies such as intelligent data capture, robotic process automation, machine learning, business intelligence and mobile with IPS' unmatched expertise and experience in business process automation. Each year, IPS processes more than $100 billion in accounts payable spend and has created over 1 billion digital records over the past decade. IPS enables its clients to reduce costs, significantly accelerate cycle times, improve transparency and enhance customer service.