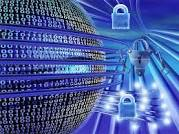 We are excited to introducing a new proactive encryption security solutions designed to provide our self-directed IRA clients with protection for their valuable data in the face of new and increasingly sophisticated end user security threats
New York, NY (PRWEB) September 22, 2014
The IRA Financial Group, the leading provider of self-directed IRAs with checkbook control introduces a new enhanced technology security solution for the over 8000 self-directed IRA clients. IRA Financial Group is committed to offering our self-directed IRA clients enhanced security features to help protect their confidential retirement account information. "We are excited to introducing a new proactive encryption security solutions designed to provide our self-directed IRA clients with protection for their valuable data in the face of new and increasingly sophisticated end user security threats, " stated Adam Bergman, a tax partner. According to Mr. Bergman, client data security is no longer solely the concern of just large enterprises, it is critical that the retirement account data for our over 8000 clients be 10% protected for a security breach.
IRA Financial Group in combination with a number of leading IT security firms have developed a seamless enhanced security process for transferring client account data with full data encryption features that delivers proactive protection against the daily threat of malware and various other online security threats. IRA Financial Group is responsible for establishing self-directed IRA LLC clients for retirement account investors across the country and it is vital that all client confidential data and financial information be well protected against any potential security threat. "Our clients trust us to establish their IRS compliant self-directed IRA LLC structure and we take our job extremely seriously, especially when it comes to protecting our client's user data, " stated Mr. Bergman.
IRA Financial Group's Self-Directed IRA LLC, is an IRS approved structure that allows one to use their retirement funds to make real estate and other investments tax-free and without custodian consent. The Self-Directed IRA LLC involves the establishment of a limited liability company ("LLC") that is owned by the IRA (care of the IRA custodian) and managed by the IRA holder or any third-party. As manager of the IRA LLC, the IRA owner will have control over the IRA assets to make traditional as well as non-traditional investments, such as real estate from a local bank without tax or penalty.
The IRA Financial Group was founded by a group of top law firm tax and ERISA lawyers who have worked at some of the largest law firms in the United States, such as White & Case LLP, Dewey & LeBoeuf LLP, and Thelen LLP.
IRA Financial Group is the market's leading "checkbook control" Self Directed IRA and Solo 401(k) Plan provider. IRA Financial Group has helped thousands of clients take back control over their retirement funds while gaining the ability to invest in almost any type of investment, including real estate without custodian consent.
To learn more about the IRA Financial Group please visit our website at http://www.irafinancialgroup.com or call 800-472-0646.