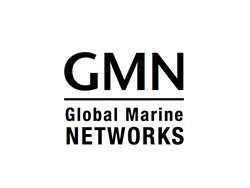 As satellite experts, we have put together recommended bundles of hardware, airtime and services that make it simple for users to get one they need in one place at an affordable price."
Maryville, TN (PRWEB) September 30, 2014
GMN, the leader in advancing satellite data speeds and services, today announced the immediate availability of affordable savings bundles on the most popular Iridium hardware and airtime, and RedPort XGate data service to optimize data speeds and save on airtime usage. New savings bundles include the popular Iridum GO! Satellite Wi-Fi hotspot, the Iridium Pilot Satellite Broadband terminal, and the RedPort Aurora Iridum Satellite Terminal. All of the bundles let users access data services via their existing iOS and Android mobile devices – making them part of the Satellite BYOD (Bring Your Own Device) revolution.
"Iridium works everywhere and offers a wide range of hardware and service options – from small portable handhelds through installed marine Wi-Fi terminals to satellite broadband installations." said Dr. Luis Soltero, CTO of GMN. "As satellite experts, we have put together recommended bundles of hardware, airtime and services that make it simple for users to get one they need in one place at an affordable price."
All GMN Iridium Savings Bundles include airtime, the hardware needed to create a Wi-Fi hotspot, and XGate Satellite Data service. XGate optimizes satellite data feeds, increasing speeds and saving on satellite airtime, while letting users access satellite email, web access, weather, social media and blogging.
In addition to the convenience of selecting a complete assortment of recommended products together, buyers can save hundreds of dollars when compared with purchasing the items separately. GMN Iridium Savings Bundles include:
RedPort Aurora Savings Bundle
The RedPort Aurora is an Iridium based satellite Wi-Fi terminal that lets users access voice, data services and GPS vessel tracking features with their mobile devices. Designed for maritime and in-building installation, Aurora was one of the first satellite BYOD terminals on the market. The RedPort Aurora Savings Bundle includes:

RedPort Aurora Iridium Wi-Fi Terminal
12 V adapter
75 minutes of airtime/2 month validity
XGate - 3 Months (including activation fee)
Iridium GO! Savings Bundle
The Iridium GO! is a satellite Wi-Fi hotspot that lets users connect an iOS or Android smartphone right to your satellite feed via Wi-Fi. Compact and portable, the Iridium GO! is designed to travel with you wherever you go. The Iridium GO! Savings Bundle includes:

Iridium GO!
200 Minutes of Prepaid Airtime (Limited Time: Double Data Minutes!)
3 Months of XGate (Including Activation fee)
Iridium Pilot Savings Bundle
The Iridium Pilot satellite broadband terminal brings fast and affordable satellite voice and data service to boaters everywhere. The Iridium Pilot savings bundle includes:

Iridium Pilot Terminal, including antenna and 2 voice handsets
RedPort Optimizer Satellite Wi-Fi router
12 Months of XGate (including activation fee)
12 Months of XWeb
90 minutes of GoChat Prepaid voice airtime
These GMN Iridium Savings Bundles join existing bundles for Iridium 9555 and Iridium 9575 satellite phones from Global Marine Networks. All bundles are available for order immediately.
About Global Marine Networks, LLC
Global Marine Networks (GMN), the leaders in advancing satellite data speeds and services, helps Fixed and Mobile Satellite Services providers and their customers by offering the industry's fastest, most reliable and easy-to-use email, web, and other hardware and software services to maritime, oil and gas, first responder and business continuity users. The company's products include XGate high-speed satellite email, WeatherNet weather and oceanographic data software, and vessel tracking systems.
Ship to shore network management solutions are sold by GMN under the RedPort Global brand name at http://www.redportglobal.com and as white-label solutions for the world's premier satellite data service providers.
GMN has numerous awards and certifications for technical innovation and holds pending patents on its products. For more information on how GMN is Making Airtime Count™ – whether ship to shore, or in remote or emergency communications environments visit http://www.globalmarinenet.com.
###