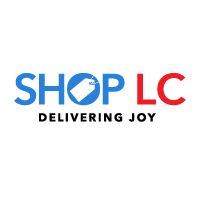 "Each year, when a trending color is announced, we see a rise in search for matching jewelry," says Shop Suraj Prasad, Divisional Merchandising Director Jewelry. "Affordable jewelry options are a great way to dabble in new colors without making big changes to your wardrobe."
AUSTIN, Texas (PRWEB) December 06, 2022
Home shopping network Shop LC predicts that rhodolite garnet will be the "IT stone" of 2023.
"Each year, when a trending color is announced, we see a rise in search for matching jewelry," says Shop Suraj Prasad, Divisional Merchandising Director Jewelry. "Affordable jewelry options are a great way to dabble in new colors without making big changes to your wardrobe."
WHAT IS RHODOLITE GARNET?
As Pantone Color Institute announces their 2023 color of year, stylists and fashionistas are scouring their closets and the web looking for the best magenta jewelry options. With popular choices like ruby, pink tourmaline, and rubellite available, what makes rhodolite stand out?
Rhodolite garnet is one of the most popular red garnet types. Most rhodolite specimens show a reddish-purple hue. Among natural, untreated gemstones, it remains one of the closest options to a true magenta gemstone – occupying that middle ground between red and purple.
With a strong market supply, low cost, and wide range of available sizes, the Texas-based retailer predicts it will be a popular stone throughout 2023. Garnets are durable, easy to care for, and colorful. Garnet is the January birthstone and a traditional gift for the second wedding anniversary.
Shop LC will air its first Orissa Rhodolite Garnet event January 15, 2023.
About Shop LC
Headquartered in Austin, Texas, Shop LC, is a wholly owned subsidiary of Vaibhav Global Ltd. (VGL), a vertically integrated company with global sourcing and manufacturing capabilities. Shop LC is a value-conscious, interactive retailer focused on fine jewelry, beauty, fashion, home decor, and lifestyle product categories. Established in 2007, Shop LC reaches approximately 73 million U.S. households via high-definition programming offered live 24 hours a day, seven days a week, 365 days a year. Additionally, every purchase provides a meal to a hungry child through the Your Purchase Feeds Program. For more information visit http://www.shoplc.com and download the interactive app on iTunes, Google Play, or many other streaming devices or televisions.