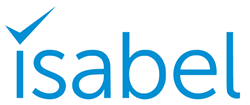 "The Isabel Virtual-Triage tool is the most accurate and efficient tool available for health systems and application builders and the latest revision further enhances these benefits on a global scale."
ANN ARBOR, Mich. (PRWEB) February 15, 2022
Isabel Healthcare announced the release of the latest version of its AI Symptom Checker / Virtual Self-Triage platform. With the new release API response times have been cut by a third and a new multi-language capability added. This means that health institutions and developers around the world can use Isabel to help patients find care in the most appropriate clinical setting in less than a minute.
Isabel's AI symptom checker/virtual-triage platform is based on the Isabel Professional DDx Generator trusted by clinicians and clinical educators for over 20 years, validated and used by over 250 health institutions around the world making it the only symptom checking triage tool for use by patients based on a validated professional application. The Isabel platform is the only tool that offers an unprecedented combination of ease of use, accuracy and breadth of coverage that far exceeds all other available symptom checkers. Isabel covers over 6,000 conditions and all ages from newborn to senior, understands an unlimited number of symptoms entered with true free text entry or from a pick list, and only asks 11 standard questions to drive a triage recommendation in 45 seconds.
The new release makes multi-language support easier and more efficient in both Isabel's native user experience and Isabel's self-triage API that is used in omnichannel triage-hub deployments. The release also increases the speed of the user experience to levels that would be totally impossible with rules-based symptom checkers that force a patient to answer 30 to 50 questions or more.
"We are really excited about the speed and efficiency enhancements that this release of our virtual self-triage tool will provide our clients around the globe. Supporting multiple languages allows consumers to access Isabel in their own language and enables us to truly fulfil our company's long held dream of democratizing healthcare around the world" said Isabel Healthcare CEO Don Bauman.
About Isabel Healthcare
Isabel Healthcare Inc. was founded in 2000 by Jason Maude and is named after Maude's daughter who almost died after a potentially fatal illness was not recognized. With its unique AI, the curated machine learning engine has been tuned and refined over 20 years. Isabel Healthcare is the global leader in providing tools to support both clinicians and patients in making decisions about diagnosis and where to seek care. Connect with us at http://www.isabelhealthcare.com, or 734-332-0612.