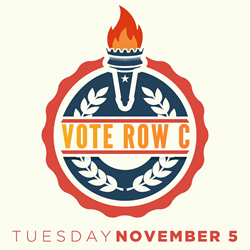 The past four years have given me an opportunity to use my training and experience and fight on behalf of the Islip Tax payers
ISLIP, N.Y. (PRWEB) October 23, 2019
This year the Islip Conservative Party is endorsing the following incumbents; Angie Carpenter, Mary Kate Mullen, John Cochrane, Olga Murray and Alexis Weik.
The candidates for the 2019 Islip Town election have been working together to make the town an even better place since their first election. Together the slate has contributed to revitalization of MacArthur Airport, Clemente Park, Downtown Central Islip, and various waterfront restoration initiatives including the Atlantique Marina, Bay Shore Marina, Bay Port Hollows Marina, and the Town of Islip Shellfish Culture Facility.
The five candidates running for re-election are committed to an open door policy where constituents can ask questions with the realistic expectation of being answered. "The past four years have given me an opportunity to use my training and experience and fight on behalf of the Islip Tax payers," says Councilwoman Mullen. The group also anticipates bringing innovative technology with them in the next four years of office, "I look forward to continuing our important services, and to maintaining and enhancing the records and documents of Islip's 335-year history (...) to bring documents and records into the digital age," stated Town Clerk, Olga Murray.
Every election the Islip Conservative Party puts forward the most experienced and qualified candidates who stay true to their Conservative values. Your participation is vital in order to keep our party united, independent and strong. We urge you to exercise your right by voting for Row C this election. These are the officially endorsed candidates of the Islip Conservative Party.