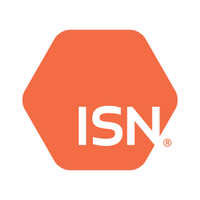 ISN will be there to help support safer, better working conditions and contractor relationships, this year and in the future.
DALLAS (PRWEB) February 16, 2021
ISN, the global leader in contractor management services, today announces details of a strong 2020 which included the addition of 50 new Hiring Clients, such as American Water, Beam Suntory, Butterball, Dart Container, Hunt Refining Company, Jaguar E&P, Mary Kay, S.C. Johnson and Son, Inc., and nearly 10,000 new contractors. More than 170 Hiring Clients expanded their usage to over 900 new sites and business units while the ISN team reviewed more than 250,000 safety and training documents. To close 2020, Blackstone announced a significant minority investment in ISN at a valuation of over $2 billion.
A driving mission for ISN in 2020 was to support its 650 Hiring Clients and 75,000 contractors in navigating the difficulties and supply chain disruptions caused by the pandemic. From the outset, ISN began providing Pandemic Preparedness Program Reviews, ultimately completing more than 37,000 reviews before the end of the year. ISN partnered with the National Safety Council's Safe Actions for Employee Returns (SAFER) task force to help employers prioritize safety for their workforce in a post-quarantine world and also provided COVID-19 Employer Vulnerability self-assessment tools to its customers.
"We are proud of the work that our team put in to make 2020 a successful year for ISN but I'm even more proud of how we supported our customers through this difficult year," said Brian Callahan, President and Chief Operating Officer at ISN. "Across the globe, companies are increasing investment in contractor labor every year and, at the same time, are focusing on improving productivity and safety on worksites. We feel a responsibility to provide a platform for our customers to achieve these goals and to share the insights and industry leading best practices with each other in order to be successful and make sure all workers make it home safely to their families."
Innovation during the pandemic was another focus area for ISN, and the company launched several new features and products in 2020 to support clients, including the Learning Management System (LMS) which led to more than 29,000 trainings completed by more than 10,000 employees. ISN also released three new publications to provide insight and guidance to companies and contractors: The Orange Book: 2020 Edition, highlighting actionable insights and case studies, the Contractor Management Strategy White Paper and the Serious Injury and Fatality Insights publication. The company also facilitated networking opportunities to bring together top minds in various industries to discuss and learn together while navigating the impact of the pandemic, ultimately holding 38 Virtual Roundtables and 19 Virtual Users Group Meetings with nearly 5,000 attendees - more than any previous year.
"2021 is already off to a great start and we're excited about our first full year under our partnership with Blackstone," Callahan added. "We're hopeful that as the vaccine rolls out across the globe, companies across all industries can return to full capacity on worksites. ISN will be there to help support safer, better working conditions and contractor relationships, this year and in the future."
About ISN
ISN is the global leader in contractor and supplier information management, with over 20 years of experience connecting nearly 650 Hiring Clients, in capital-intensive industries, with more than 75,000 active contractors to promote safety and health in the workplace. ISN's customizable platform, ISNetworld, includes data-driven insights and tools that help companies mitigate risks associated with global business practices such as supply chain continuity, regulatory compliance, sustainability, training and program conformance.
ISN has 12 offices around the globe which provide award-winning support and training for our customers in more than 85 countries. ISN takes pride in leading worldwide efforts to improve the efficiency and effectiveness of contractor management systems and in serving as a world-class forum for sharing industry best practices among its members. For more information, visit http://www.isn.com.