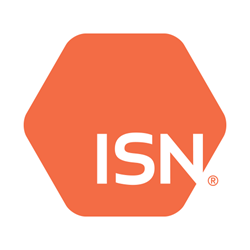 It was an honor to share what we've learned at ISN, specifically related to how companies can cultivate psychological safety among employees and contractors and build a strong, positive safety culture.
DALLAS (PRWEB) March 04, 2021
Brian Callahan, President and COO of ISN, the global leader in contractor management services, today served as part of the Executive Forum during the NSC Safety Congress & Expo, providing insights to industry professionals about creating a strong safety culture. Moderated by Steven Schoolcraft, Corporate Vice President, Safety, Health, and Environment at Parsons, Callahan joined Matthew Hallowell, President's Teaching Scholar and Endowed Professor of Construction Engineering at the University of Colorado at Boulder, and Noreen Cleary, Senior Vice President and Chief Human Resources Officer at USG, for a Lunch and Learn - Executive Forum focused on leading trends in environmental, health and safety.
"When it comes to EHS, there are challenges that have been around for decades, even centuries in some cases, but there are incredibly innovative, new ways to tackle them," said Callahan. "It's becoming more vital to have an evolved EHS strategy in place in order to enhance relationships, scale a business and to operate ethically and responsibly. It was an honor to share what we've learned at ISN, specifically related to how companies can cultivate psychological safety among employees and contractors and build a strong, positive safety culture."
During his presentation, Callahan shared insights from surveys of nearly 16,000 employees and contractors focused on their perception of safety culture, including how that perception varies across demographics, ages, industries and more. Callahan also provided those attending the session with the framework of a six-step process for companies to measure, assess and improve their safety culture while enhancing the psychological safety of employees and contractors.
"Key areas of opportunity from our 2020 safety culture surveys center around psychological safety," Callahan shared. "In order to improve your safety culture, it's important to recognize individuals for safety contributions, take a no-blame approach for near miss reporting and ensure trust within your workforce and empower your workforce to speak up."
In a recent ISN survey of more than 280 decision makers across 21 industries, 41% expected outsourcing to increase over the next 1-2 years and, on average, each company contracted out more than 60 million hours of work (the equivalent of more than 30,000 full-time employees). However, the survey also found that one in every four decision makers did not know or had not measured how much work was being conducted by contractors in their own businesses. This trend of more work and impact from third parties means companies have an enhanced responsibility to consider contractor perception when analyzing their safety culture and working toward EHS goals.
For more than 100 years, safety, health and environmental professionals have turned to the annual National Safety Council safety event for industry-leading technology, education, networking opportunities and the products and services needed to stay at the forefront and remain competitive within the industry. This year, the NSC Safety Congress & Expo is being held virtually in order to prioritize the safety of stakeholders during the current pandemic environment.
"This virtual NSC Congress & Expo features several fantastic speakers, including Brian Callahan of ISN," said Mark Baker, National Safety Council vice president of workplace practice. "As we're entering 2021, EHS is more important than ever before, and its evolution requires us to learn how to refresh our programs to prevent injuries and ensure safety in all capacities."
The NSC Congress & Expo continues through March 5 and more information is available at https://congress.nsc.org/nsc2020. For more information on ISN, visit http://www.isn.com.
About ISN
ISN is the global leader in contractor and supplier information management, with over 20 years of experience connecting nearly 650 Hiring Clients, in capital-intensive industries, with more than 75,000 active contractors to promote safety and health in the workplace. ISN's customizable platform, ISNetworld, includes data-driven insights and tools that help companies mitigate risks associated with global business practices such as supply chain continuity, regulatory compliance, sustainability, training and program conformance.
ISN has 12 offices around the globe which provide award-winning support and training for our customers in more than 85 countries. ISN takes pride in leading worldwide efforts to improve the efficiency and effectiveness of contractor management systems and in serving as a world-class forum for sharing industry best practices among its members. For more information, visit http://www.isn.com.