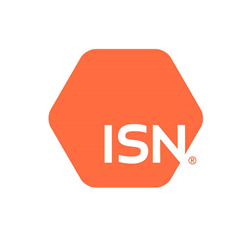 "Leveraging insights from our 2022 ESG White Paper, companies can identify risk areas and opportunities to help meet their ESG goals."
DALLAS (PRWEB) December 01, 2022
ISN®, the global leader in contractor and supplier management services, announced the release of its 2022 Environmental, Social & Governance (ESG) White Paper. Today, organizations' value chains are under more scrutiny than ever before from regulators, consumers and investors with an interest in sustainability and social responsibility. This has resulted in increased demand to disclose and improve the impact of business operations, from production to delivery. In this White Paper, ISN leveraged data available in ISNetworld® from more than 22,000 organizations across 30 different industries, including construction, transportation, warehousing, manufacturing and mining, to analyze contractor and supplier information pertaining to ESG.
Highlights from the 2022 ESG White Paper include:

Environmental – More than half (53%) of the companies measured have implemented an Environmental Management System (EMS) to help continuously improve their environmental performance. In addition, many companies have waste management policies in place (65%), along with water conservation programs (24%) and renewable energy plans (9%). Although 18% of companies have reduction strategies for greenhouse gas (GHG) emissions, only 9% track GHG emissions.
Social – Almost half have policies in place regarding protection of human rights (42%), DEI and belonging (45%), and forced labor (41%). Employee training on labor rights is the most common social protocol, with 58% of the companies measured providing training on Forced Labor to employees.
Governance – Anti-discrimination policies (87%) and codes of conduct (84%) are in place for a vast majority of the companies measured. More than half (60%) have a system in place to prevent corruption that includes routinely identifying associated risks and providing training on anti-corruption practices to employees.
"Data should be the driving force of an organization's EGS strategy and decision making, as it's a way to gain a holistic picture of how a business affects the environment, its employees and communities," said Brian Callahan, President and Chief Operating Officer at ISN. "We are proud to play an integral role in helping companies track ESG information for their contractors and suppliers, which is among the most difficult data to collect due to the complexity of value chains. Leveraging insights from our 2022 ESG White Paper, companies can identify risk areas and opportunities to help meet their ESG goals."
To view additional insights, download a copy of the ESG White Paper. For more information on ISN, visit http://www.isn.com.
About ISN
ISN is the global leader in contractor and supplier information management, with more than 20 years of experience connecting more than 700 Hiring Clients, in capital-intensive industries, with more than 75,000 active contractors and suppliers to promote safety, health and sustainability in the workplace. ISN's platform, ISNetworld, includes data-driven insights and tools that help companies mitigate risks associated with global operations such as supply chain continuity, regulatory compliance, environmental, social and governance (ESG) challenges, training and program conformance.
ISN has 13 offices around the globe which provide award-winning support and training for its customers in more than 85 countries. ISN takes pride in leading worldwide efforts to improve the efficiency and effectiveness of contractor management systems and in serving as a world-class forum for sharing industry best practices, benchmarking performance, providing data insights among its members and helping decision makers, including board members, ensure contractor and supplier risk is assessed and monitored. For more information, visit http://www.isn.com.