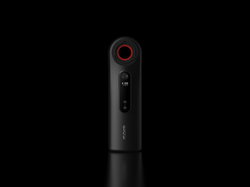 At Ispire, we strive for perfection, while there is no perfect product. We believe The Wand is a step closer to perfection. The Wand, the cleanest safest true dabbing experience
VENICE, Calif. (PRWEB) March 30, 2021
Ispire today announced the launch of its first consumer product, The Wand.
The Wand revolutionizes the dabbing experience by using induction heating to heat the product. Induction heating provides a safe and effective way to dab. By replacing the need for a torch to heat concentrates, we are providing a tool for every dabber to have increased control in heating their product to have a perfect dabbing experience every time.
The Wand combined with our borosilicate glass bangers creates a safe and easy dabbing experience by eliminating the need for a torch along with the wires and coils found with other Enails. Using borosilicate glass bangers with an induction heating method, The Wand can precisely heat the banger to your desired temperature. Once it is at the perfect dabbing temperature, place the concentrate in one of our borosilicate glass bangers and take the perfect hit.
These advances in technology are reshaping the way users experience concentrates. There have been very few innovations for consumers in regards to their dabbing experience. We are on a mission to deliver products that allow consumers to control their experiences and get the most out of their preferred concentrates. Whether you are a heavy hitter or looking to savor your hit, we have products that help consumers get the perfect hit every time.
Michael Wang, CEO - "At Ispire, we strive for perfection, while there is no perfect product. We believe The Wand is a step closer to perfection. The Wand, the cleanest safest true dabbing experience."
Features and benefits

Induction Heating
Precise Temperature Control
Borosilicate Glass Banger Cups
Patented IICT Smartchip
For use with Concentrates, Wax or Oil
Safety Features
Compatibility with most devices
We offer a full line of cartridges, batteries, disposables, and dabbing products available exclusively for distribution through Wholesale, OEM, and ODM. Learn more at https://www.getispire.com.
About Ispire: We are a cannabis technology dedicated to developing innovative consumer products for the cannabis industry. We have been perfecting our technology over the past ten years. We have over 400 patents and are a recognized leader in vaping hardware and devices. We have a seasoned team of industry experts, engineers, R&D, and a high-quality supply chain to meet a growing market's demands.